Budva Riviera in Montenegro pleases tourists not only with sunny weather and the soft sand of the cleanest beaches.
For those who are not enthusiastic about sluggish lying on the beach, offers a lot of various attractions and outdoor activities. The pearl of the Adriatic Sea has all the conditions for paragliding, rafting, diving, or parasailing to be charged with a generous portion of adrenaline and fill the soul with happiness.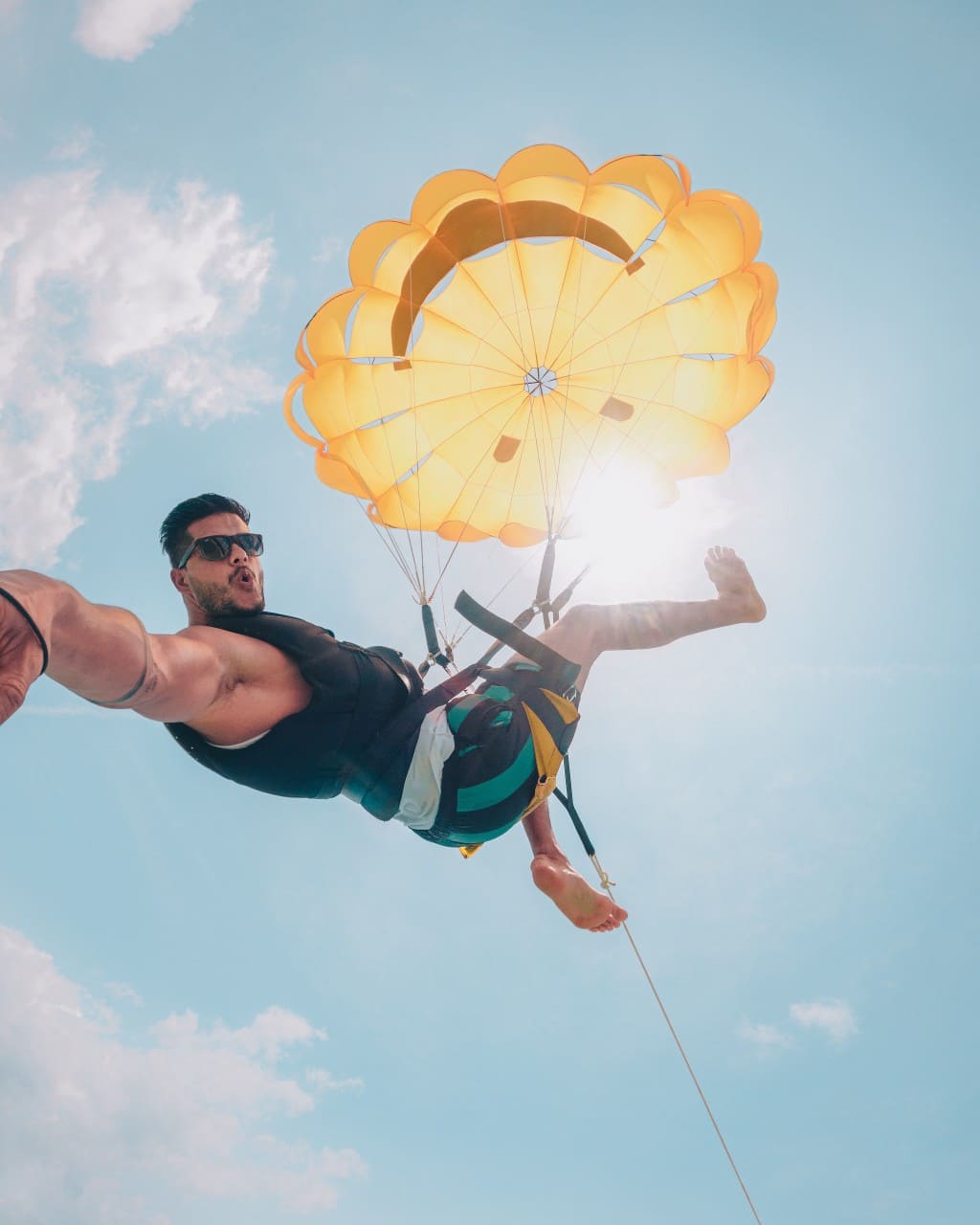 Parasailing - Beach attraction number one
Among the various types of beach rides, parasailing is especially popular - towing by parachute behind a boat. A fresh breeze blowing in the face, a spice of fragrant herbs in the air, breathtaking landscapes of virgin nature, and joy that fills the whole body are only a small part of what you get by choosing to parasail in Budva.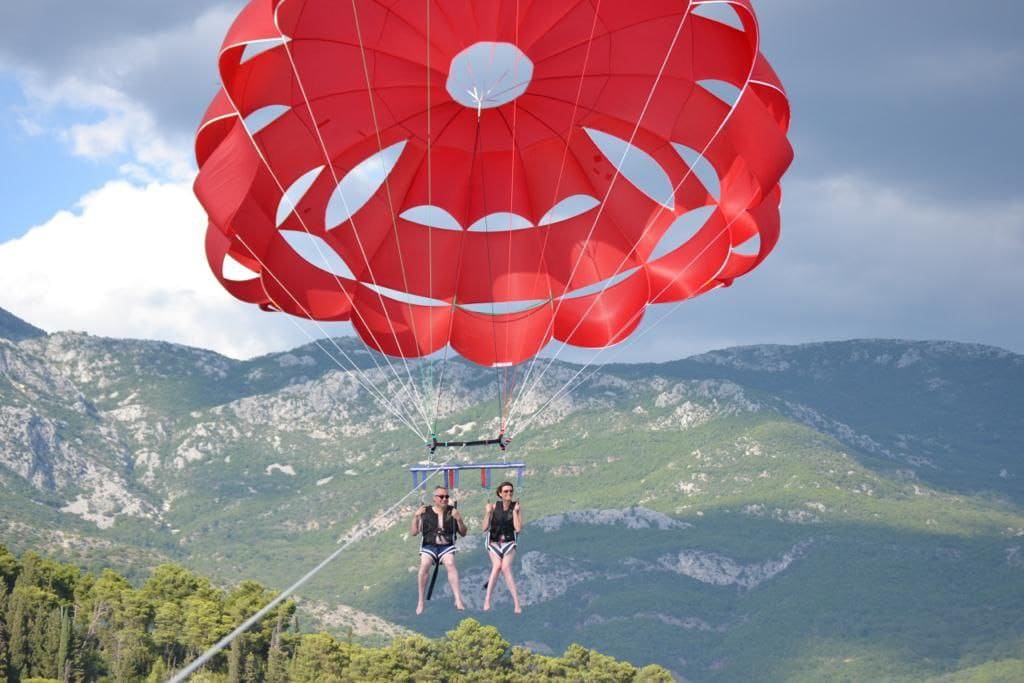 Parasailing differs from the parachute jump by increased safety. The man sits on a kind of bench, attached to the dome with strong lines. You do not need to fly a parachute and catch gusts of wind. Parasail is connected to the boat, which sets the direction and rolls you by sea and sky. This active sport is relatively young but has already gained many fans.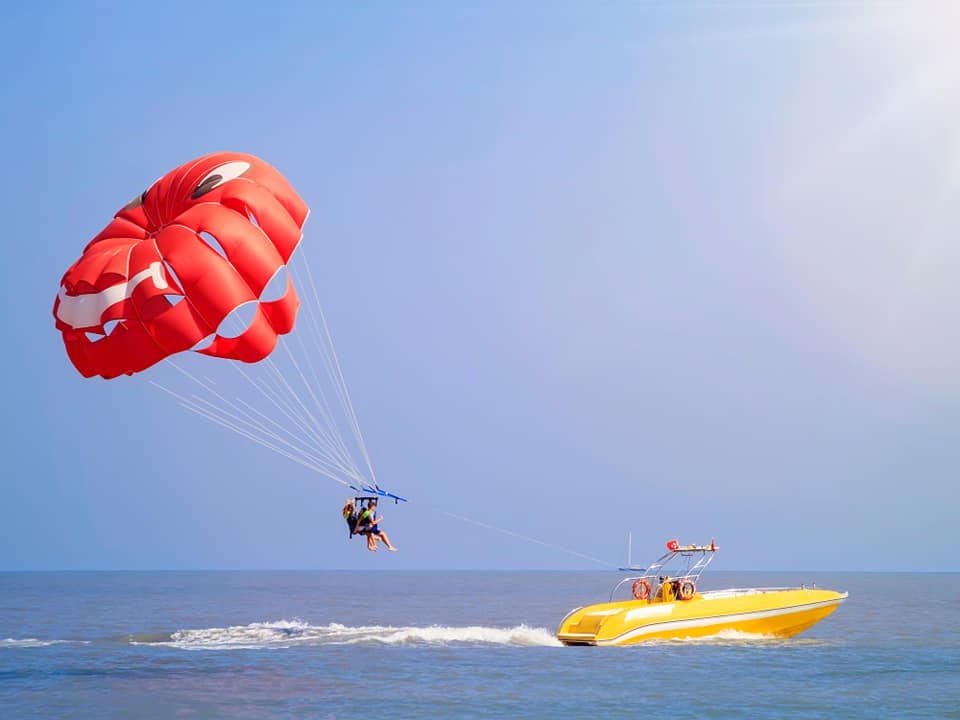 Suggested sights
In addition to a certain amount of extreme adrenaline, parasailing offers the opportunity to see the beauty and sights of Montenegro's coastline bit from a height. Pera beaches, rocky cliffs, cozy bays, old churches, squares, and fortresses, as well as large forests from the height, look simply amazing!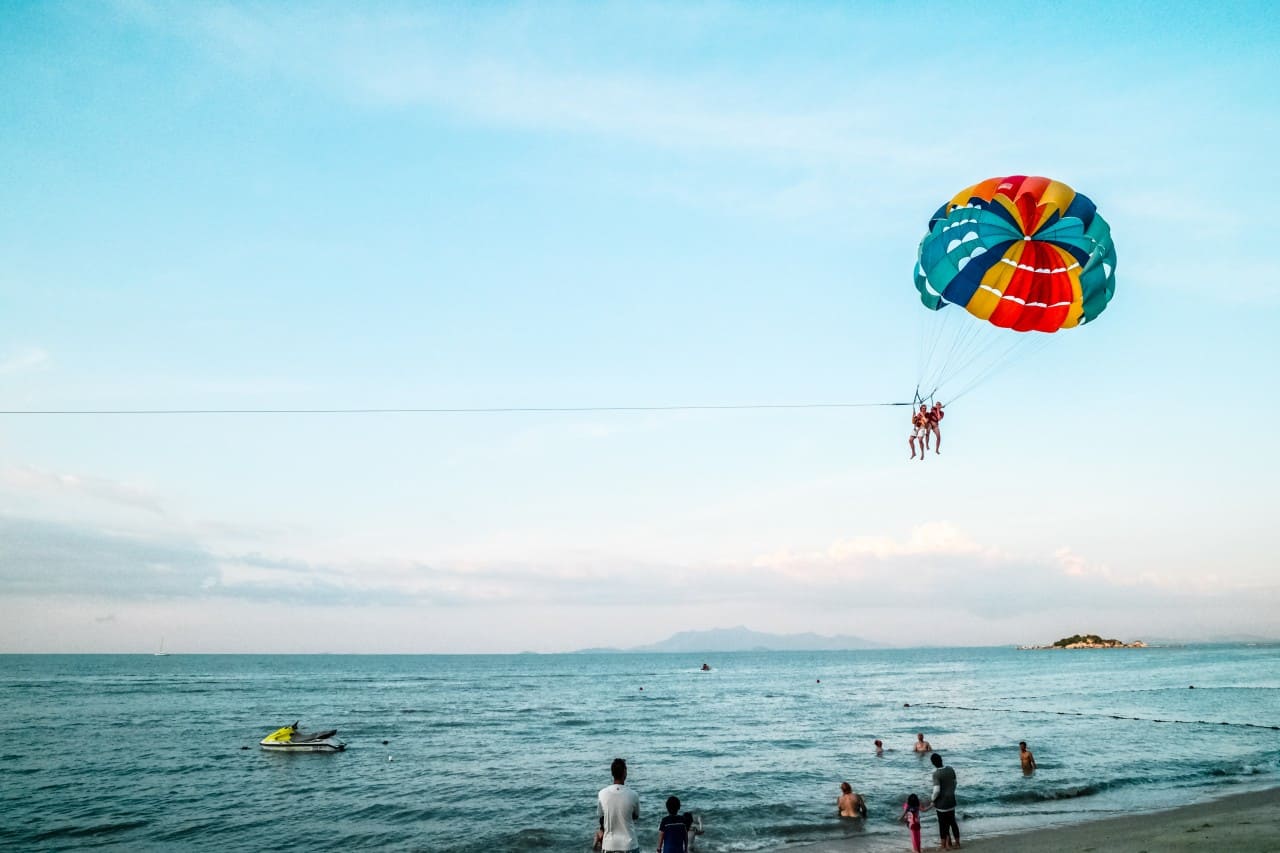 The best beaches of Budva, which look great from the height of a towing parachute:
Royal
Kamenevo
Slavic
Richard chapter
Morgen
Przhno
Sveti Stefan
Budva Riviera is considered to be the best place to ride a towing parachute. Sandy and pebble beaches immersed in the embrace of the most magnificent nature, azure sapphire crystal water in which reefs and corals, islands, bays, and red-tiled roofs of the old city are clearly visible resemble canvases of a talented artist who skillfully depicted the beauty of nature and man's hands in the best colors.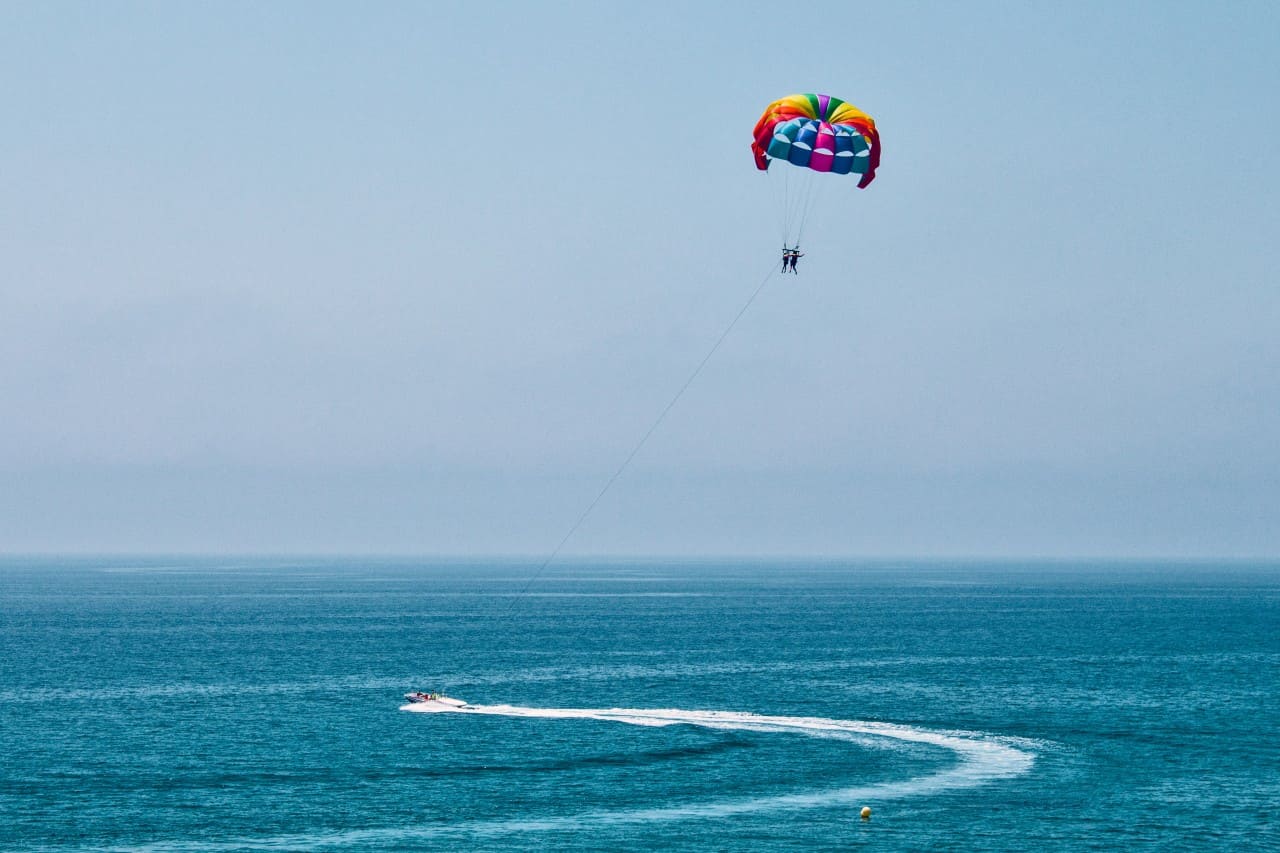 What you need to know about parasailing: technical aspects
The boat must be adapted for water skiing.
The optimal speed of the boat will be 50-60 km / h.
The cable that connects the parasail to the boat must have a capacity of at least 100 hp
Wind speed should not exceed 8 m / s.
The rope must be at least 120 meters. This is provided that the flight will be at an altitude of 60 meters.
The weight of the tow should not exceed 100 kg.
Take-off is possible from the shore, a special platform, or a boat. Inexperienced "pilots" are encouraged to start with a boat, so safer.
---
Price
Excursion on a towing parachute will cost 50€ for one person, 80€ - for two, and 100€ for three persons.
The average flight duration is 15 minutes.
Book your activity in Montenegro in advance!
Easy booking
Just click the icon of your messenger.