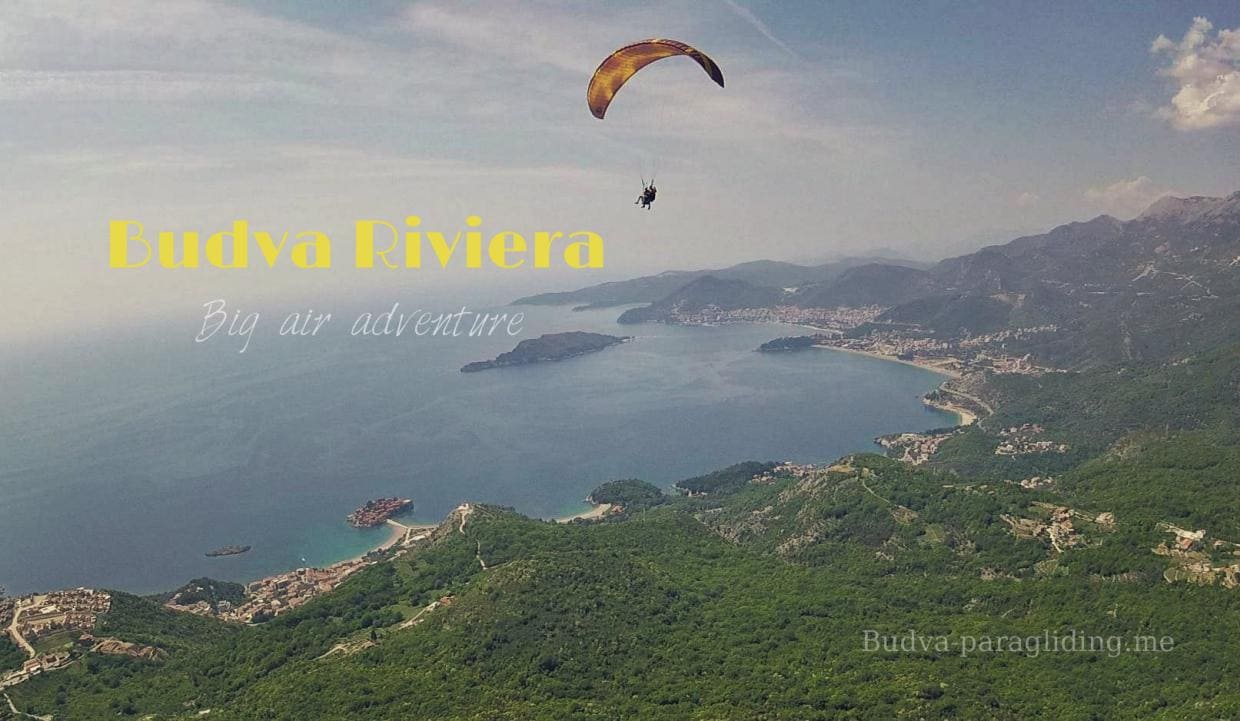 Exclusive tandem paragliding in Budva Montenegro
Budva Riviera - Big air adventure
We present the best outdoor activity offer in Montenegro! And invite you to make an exclusive tandem paragliding on the route Brajichi - Sveti Stefan - Bechichi, to admire the flight in the incredibly beautiful landscape of the majestic mountains and boundless sea.
Gallery big air adventure
In this delightful flight, we take off to a height up to 1300 m. above sea level from where a stunning view opens up to the entire Budva Riviera. And we will fly like birds a distance of about 25 km. The duration of the aerial excursion is up to 35 min. Landing on the beach of Bechichi. The whole standart event lasts 60-90 minutes.
Donution price: 125€
Link of video - download free!
Video take away (card reader with SD 32Gb included) - 15€