Bechichi, located on the Montenegrin coast, is the most popular place on the Adriatic coast for paragliding, and Budva Paragliding offers an incredible tandem paragliding experience called the "Bechichi Standard Flight" that you won't forget.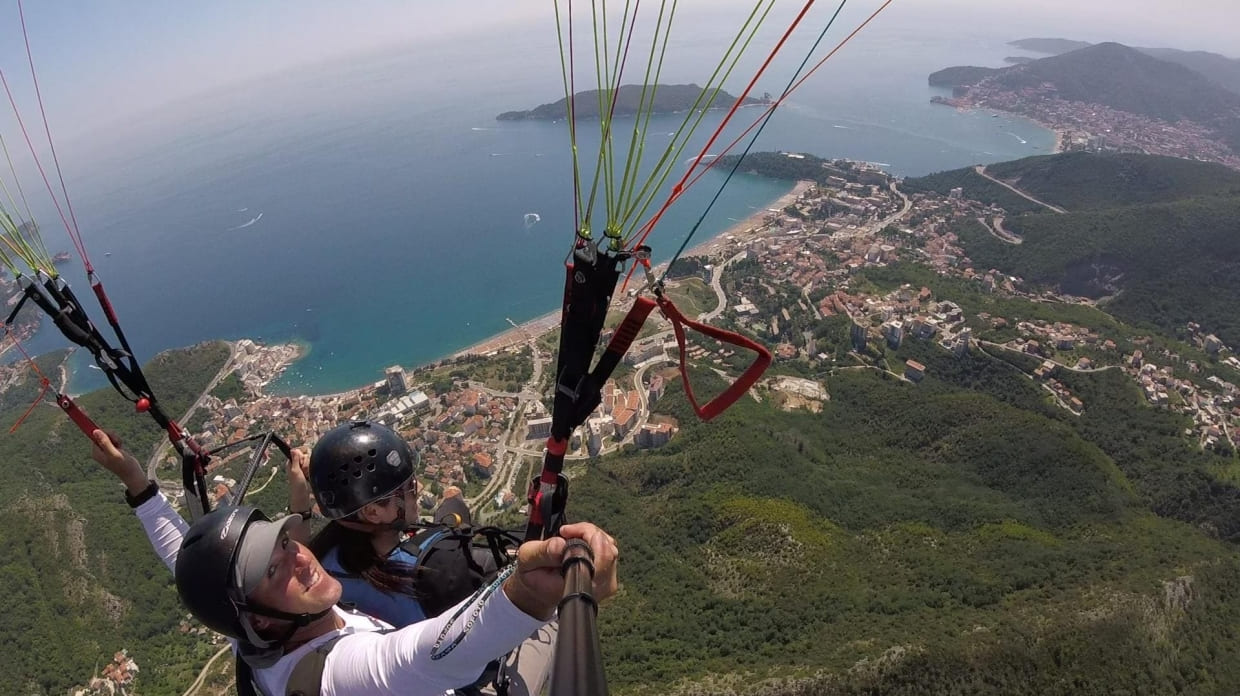 On the day of the flight, you will meet your instructor at the agreed time and place. From there, you will be taken to the top of the Brajichi mountain range, where the paragliding experience starts at an altitude of 760 meters above sea level. Your instructor will prepare the equipment and give you brief instructions on the necessary actions during take-off, flight, and landing.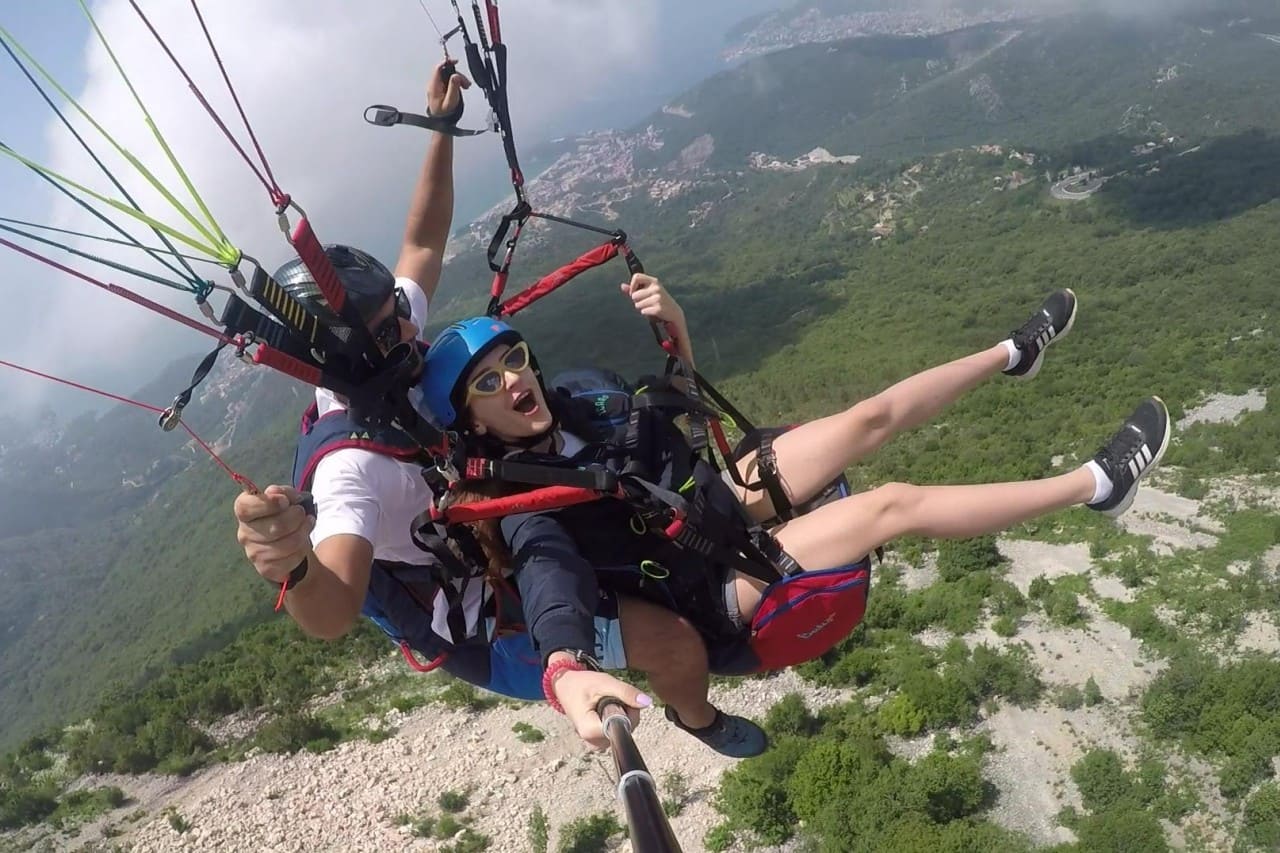 Once you are ready, your instructor will give you the command to take several vigorous steps toward the wind. This will lead to a thrilling takeoff, and you will experience an exciting flight over the stunning Bechichi landscape. As you soar through the sky, you will be able to take in the panoramic views of the coastline, mountains, and sea.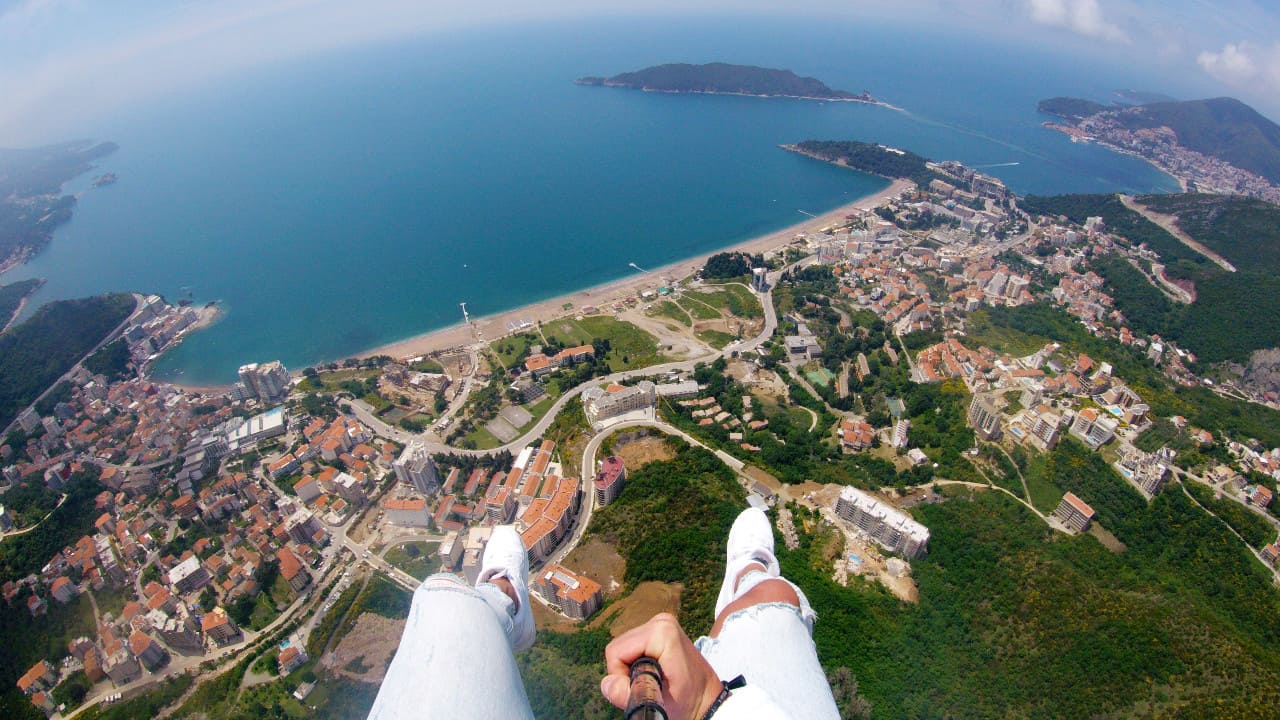 During the flight, your experienced and qualified pilot will be with you every step of the way, ensuring your safety and comfort throughout the flight. You will be able to relax and enjoy the stunning scenery while your pilot takes care of everything else.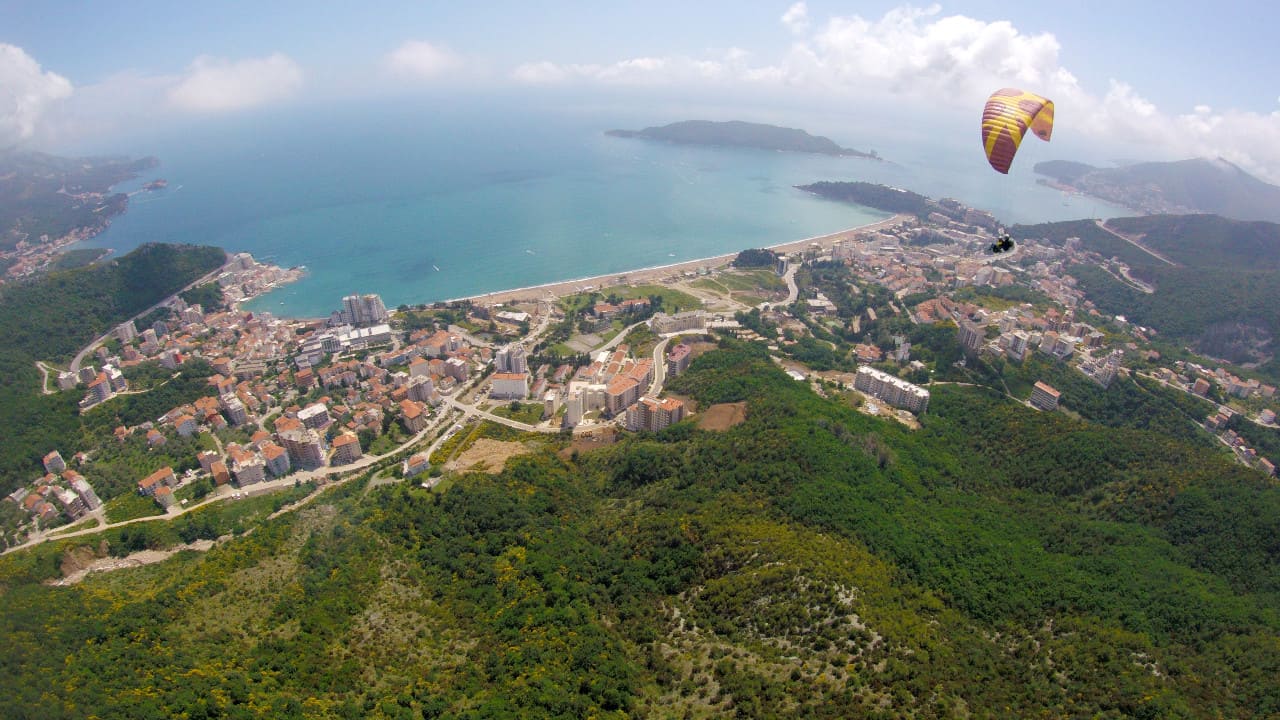 The flight lasts around 15-20 minutes, depending on the weather conditions. During this time, you will have plenty of opportunities to take in panoramic views, capture photos and videos, and make memories that will last a lifetime.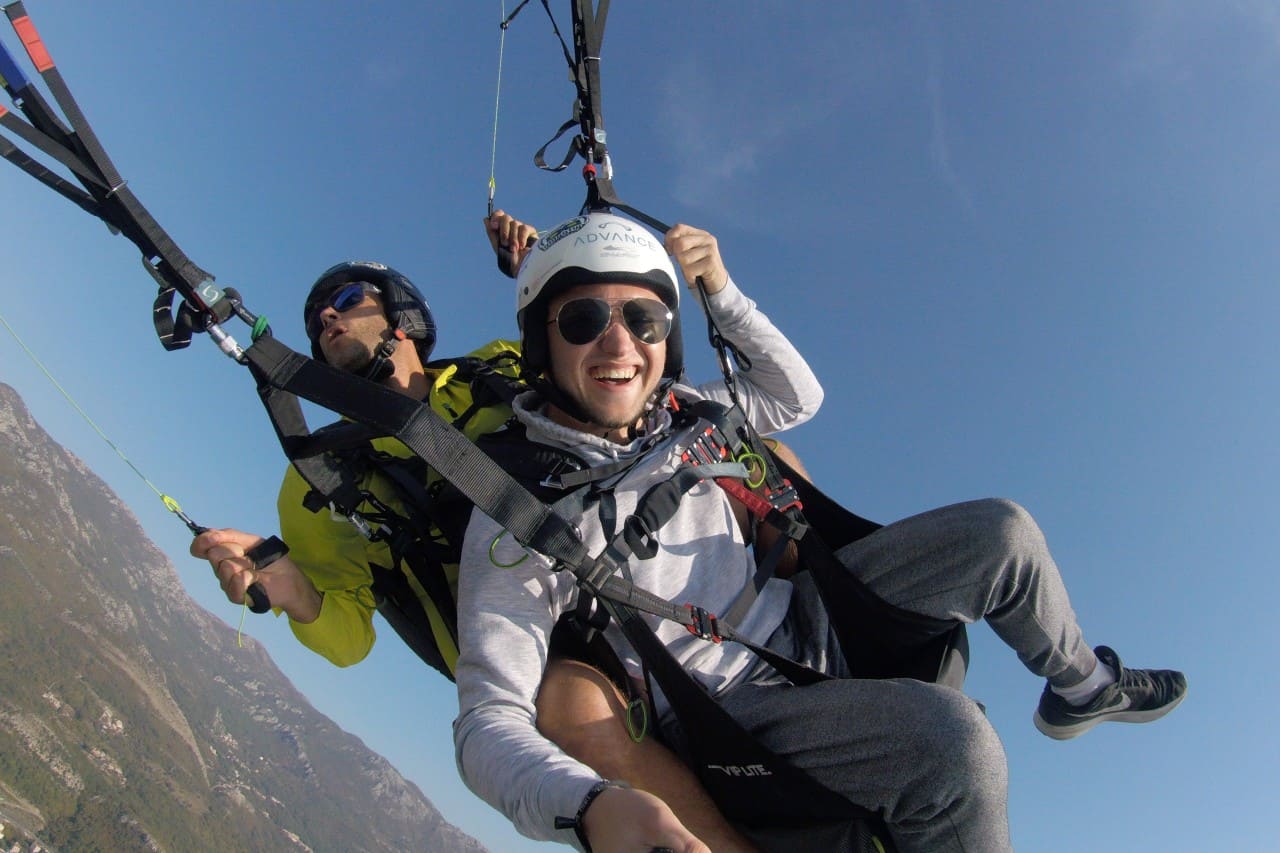 Tandem paragliding with Budva Paragliding is a truly unforgettable experience that combines adventure, adrenaline, and natural beauty. Whether you are an experienced paraglider or a first-time flyer, you are sure to enjoy this thrilling activity and make the most of your visit to Montenegro.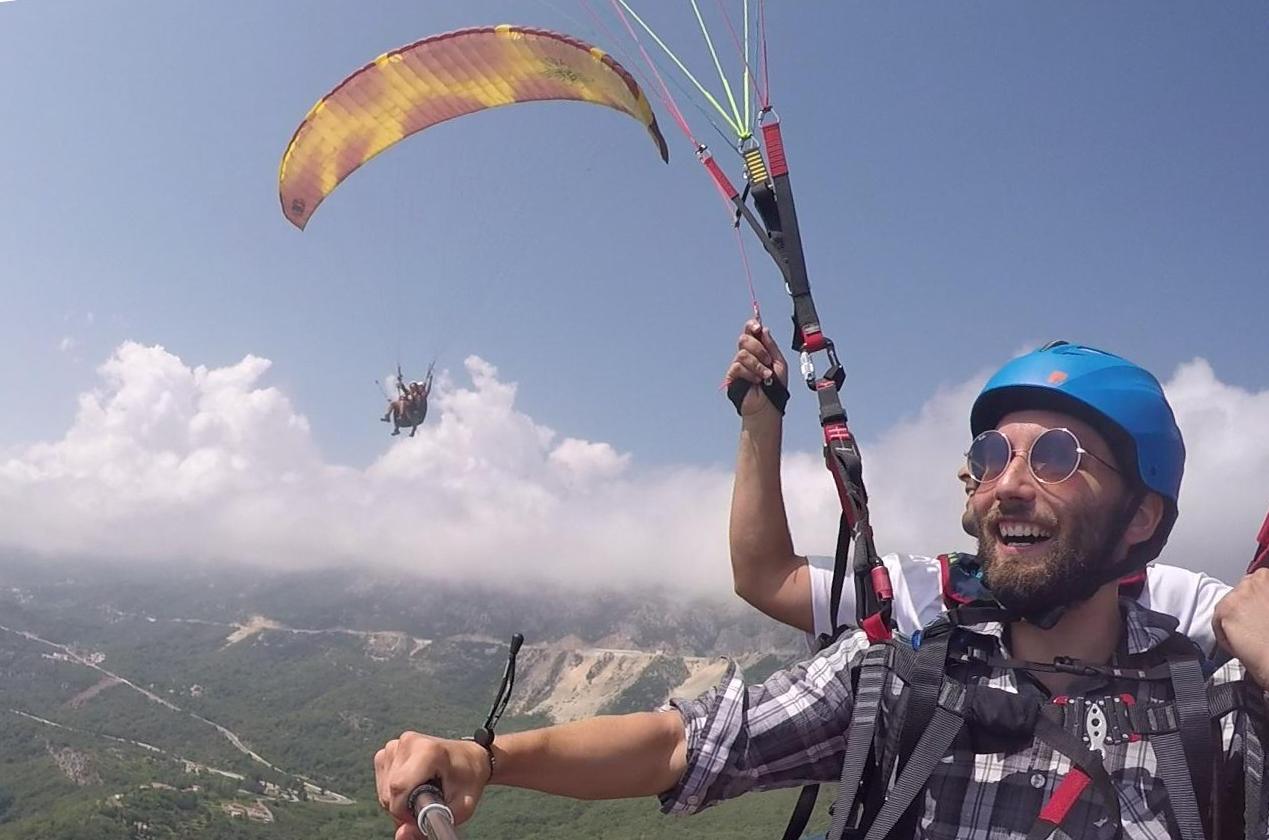 So why not take to the skies and experience the stunning Bechichi landscape from a whole new perspective?
Book your "Bechichi Standard Flight" today and get ready for a flying adventure that you will never forget!
---
The possible thermal rise in flight up to 1200m.
The duration of the flight, depending on the weather conditions, is up to 20 minutes.
The landing will take place at a special landing site near the beach in Bečići and Rafailovići.
The whole event takes 40-60 minutes.
Donation price - 85€
Transfer from the pick-up point included
Video from GoPro immediately with you, sd card included - 10€