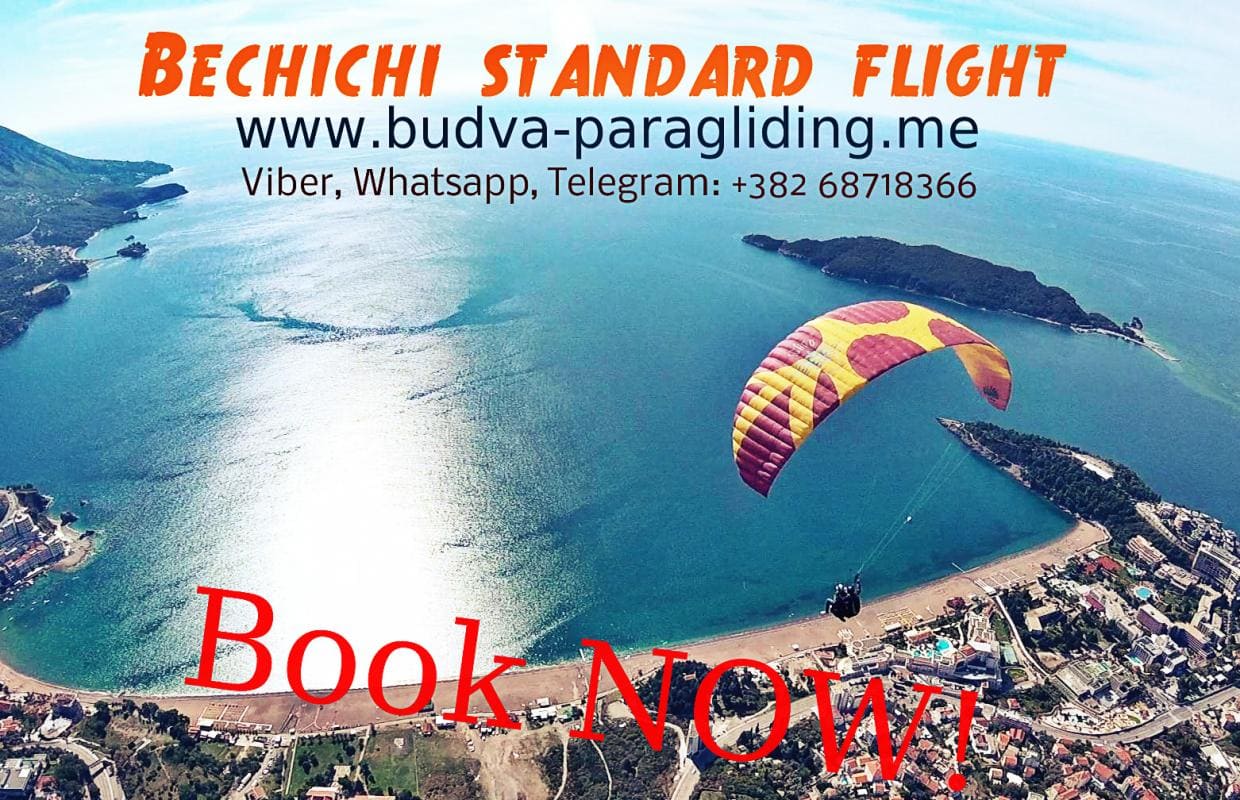 Main place for flying is located on the coast, not far from the tourist capital of Montenegro, Budva city. Paragliding take-off is carried out from the top of the mountain massif Brajići at an altitude of 760 meters above sea level. Flight altitude up to 1200 m., landing place is in the Bečići-Rafailovići beach.
Flight duration up to 20 minutes. The whole standart event lasts 45-60 minutes.
Price
Summer discount price: 65€
Video&photo service
Link of video download free!
Video take away (SD card included) - 15€