Clean ecology, the inviting silence of the mountains, the tenderness of the sea, and the richness of architecture - this is what attract millions of tourists every year to try the resorts of Montenegro.
One of the most exotic places in the country is the city of Kotor. An ancient settlement with narrow streets, stone stairs, ancient churches, a fortress, and amazingly beautiful nature will allow you to relax your soul, gain strength, get involved in new adventures, traveling by paraglider.
A little about the history of the resort
The historic part of Kotor is the Old Town. This territory is included in the UNESCO fund. The road to the famous sights of Old Kotor begins from three city gates. The first is the River, created in honor of the victory of the townspeople over Barbarossa, the second is the Kurdish gate overlooking the drawbridge and the third is the Sea, the treasures of the 16th century, decorated with a subtle bas-relief depicting the Virgin and Child.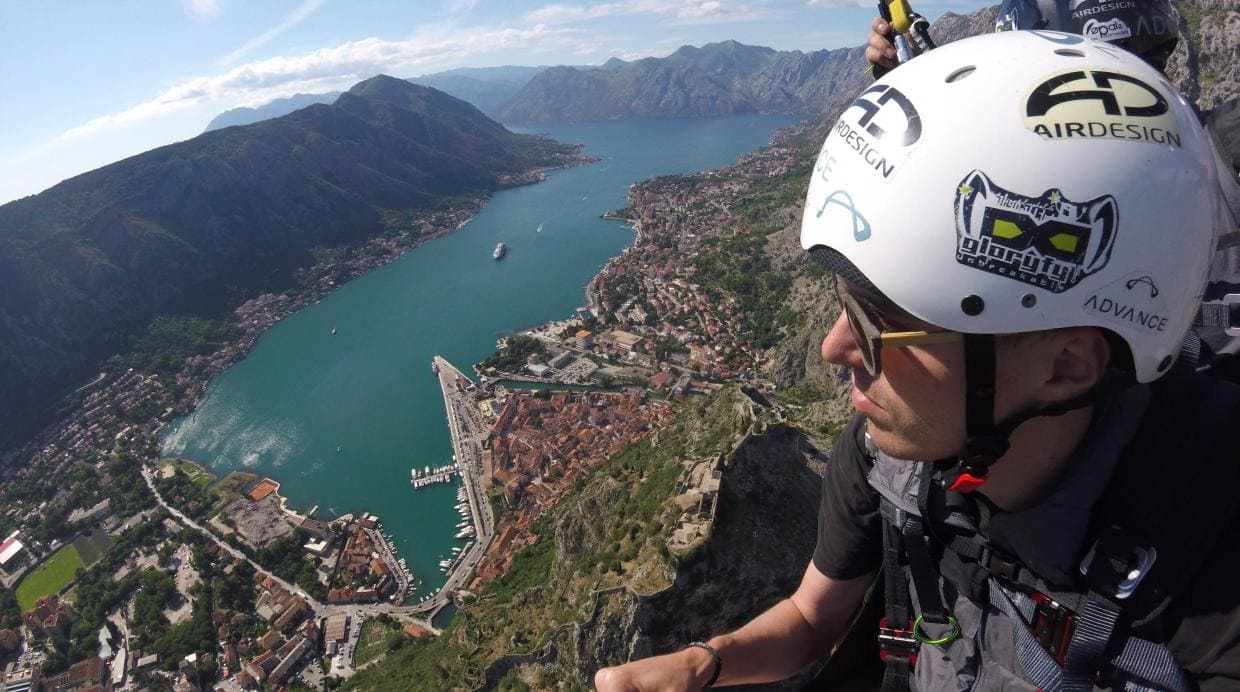 Upon entering the Sea Gate, the Armory Square and the clock tower, built at the beginning of the 17th century, open to the gaze. The architectural heritage of Kotor is often associated with a layered cake. The fact is that many styles here are simply layered on each other. The streets of the city are narrow and winding, which is why tourists can only travel here on foot.
One of the main attractions of the resort is the fortress of St. John. According to legend the beginning of its construction was made under the rule of Emperor Justinian in the 6th century. The final appearance of the fortress was gained in the 15th century and today is the highest point in the city. Every day hundreds of tourists climb the serpentine stairs 1 400 steps to contemplate the beauty of exotic places, to make impressive photographs of the Bay of Kotor and the whole of Old Kotor.
Among the valuable religious buildings of the city are the Orthodox churches of St. Luke and the Church of St. Nikola, the property of the Catholic Church is a sample of Romanesque culture - the Cathedral of St. Tryphon, as well as the Church of St. Mary of the River.
Incredible paragliding trip
A really great adventure in Kotor could be a paragliding flight. What could be better than a contemplation of the beauty of the mountains, the wealth of nature, and architecture from a bird's eye view? A light aircraft develops a speed of 35-45 km/h, allowing you to soar towards the wind, feeling free and independent.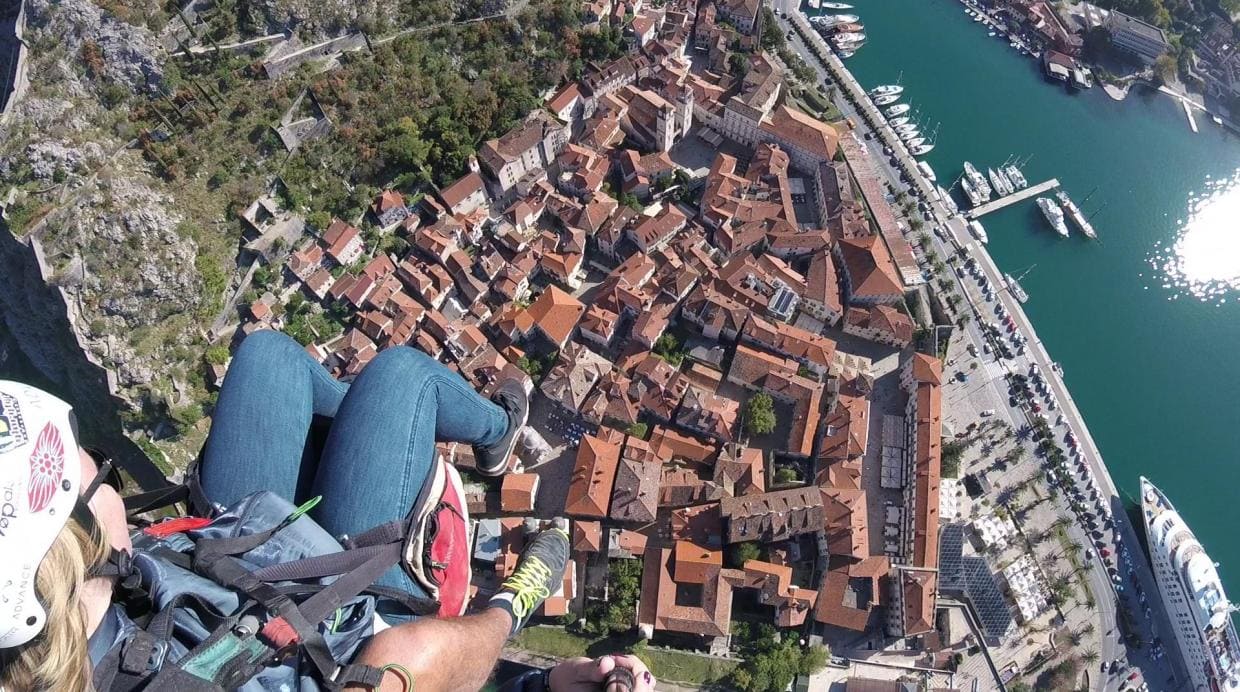 The design of the paraglider is ingeniously simple - it is an aerodynamic dome wing with a suspension system. Kotor Paragliding will be an amazing adventure, which is suitable even for children from 7 years. The flight is carried out in a pair with an instructor, gives an unforgettable experience, and opens an unmatched view of the bay, the fortress, and the neighborhood of Kotor.