Represent a unique paragliding adventure offer for the realization of the best outdoor activity holiday in Montenegro.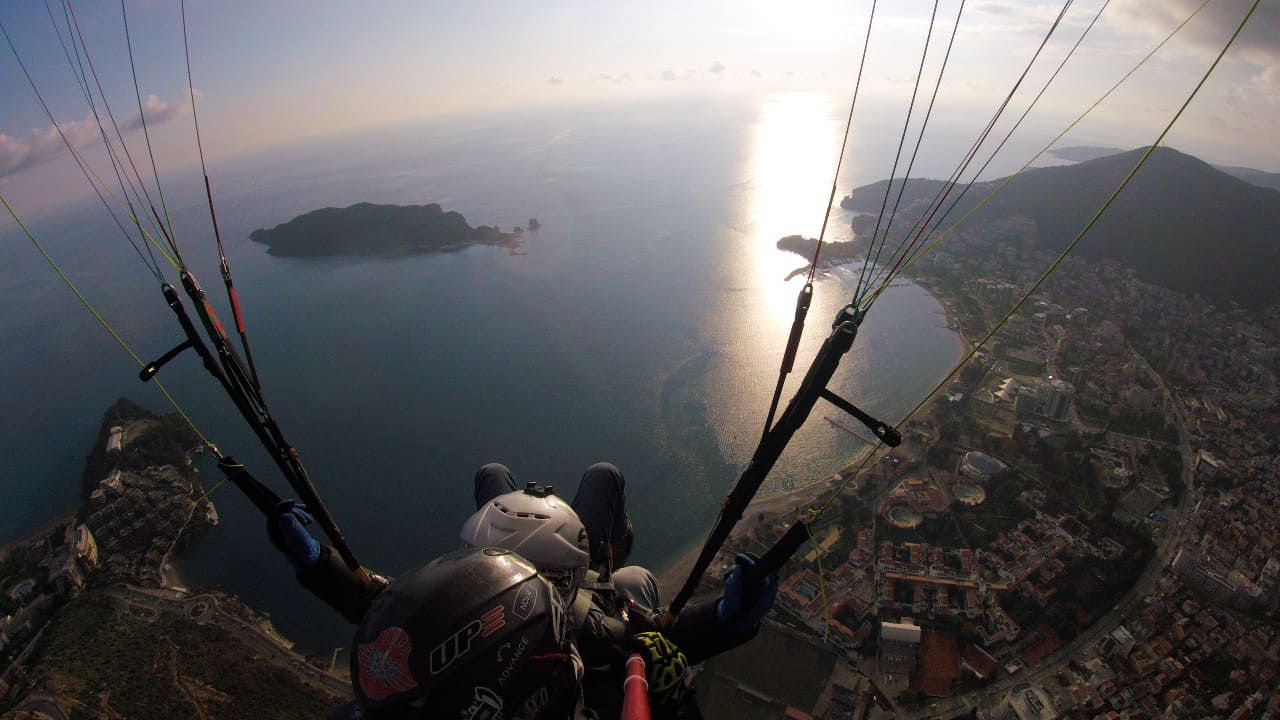 The flying adventure begins at the pick-up point in Budva, where you will be met by an instructor and take special transport to the top of the Brajici mountain range.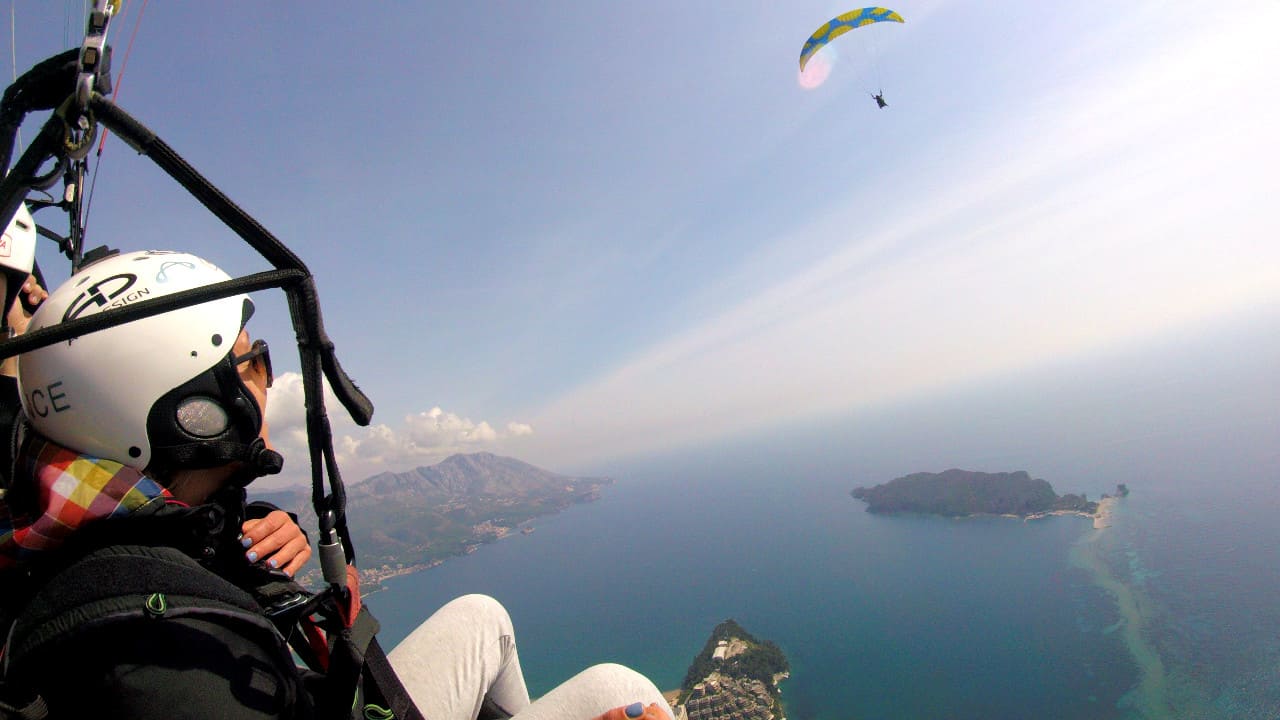 Budva Paragliding Montenegro's launch place is located at an altitude of 760 meters above sea level.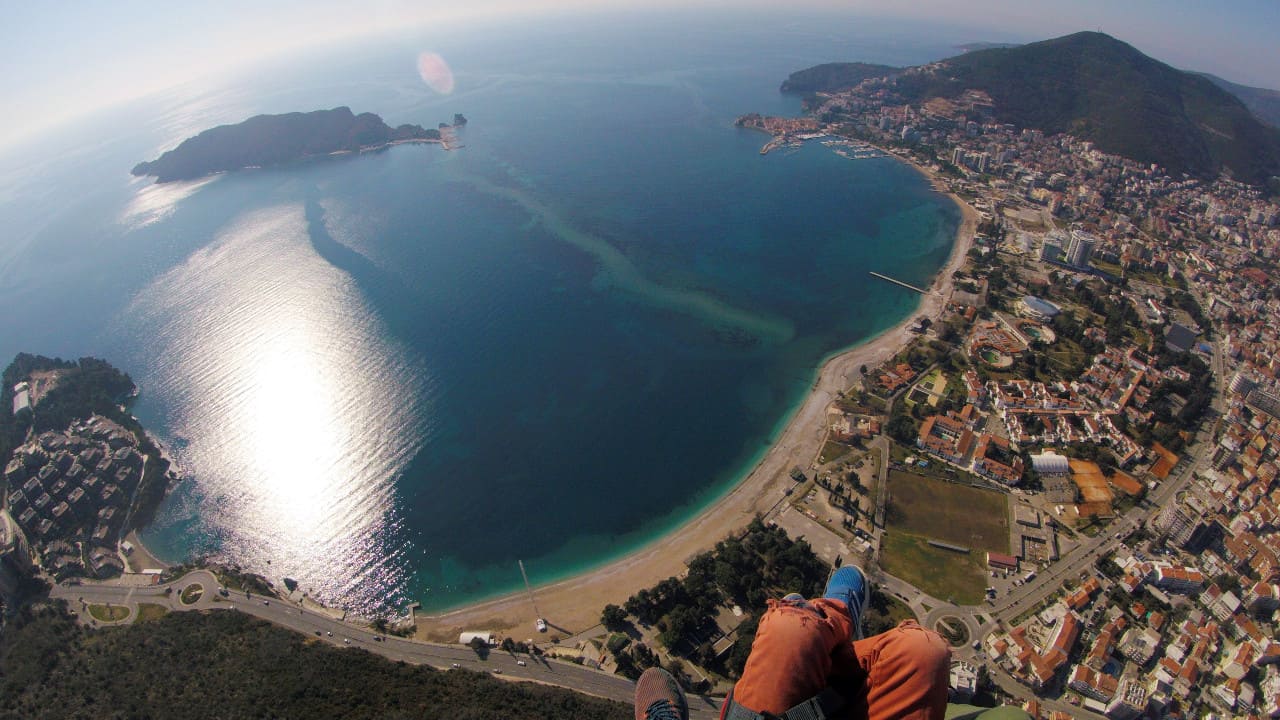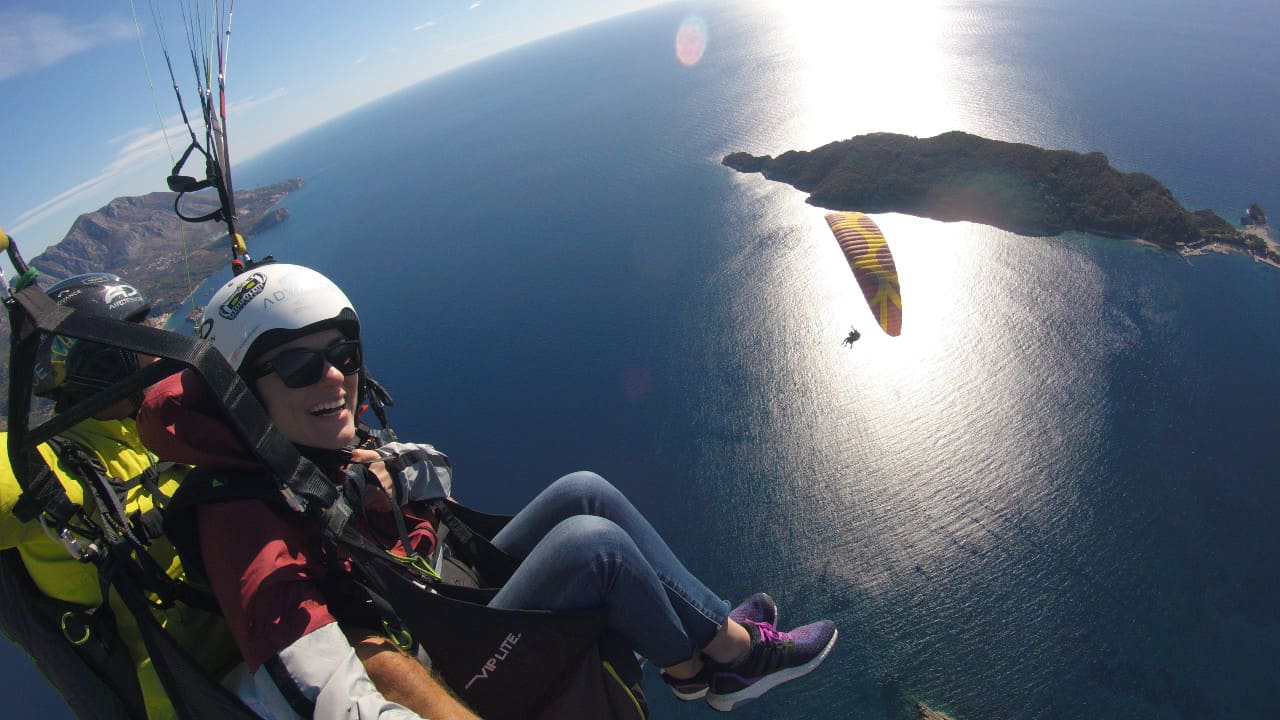 Here you have a few minutes to admire the beautiful view of the Budva Riviera and get ready for the flight. The instructor will explain what actions you will need to do for takeoff, flying, and landing.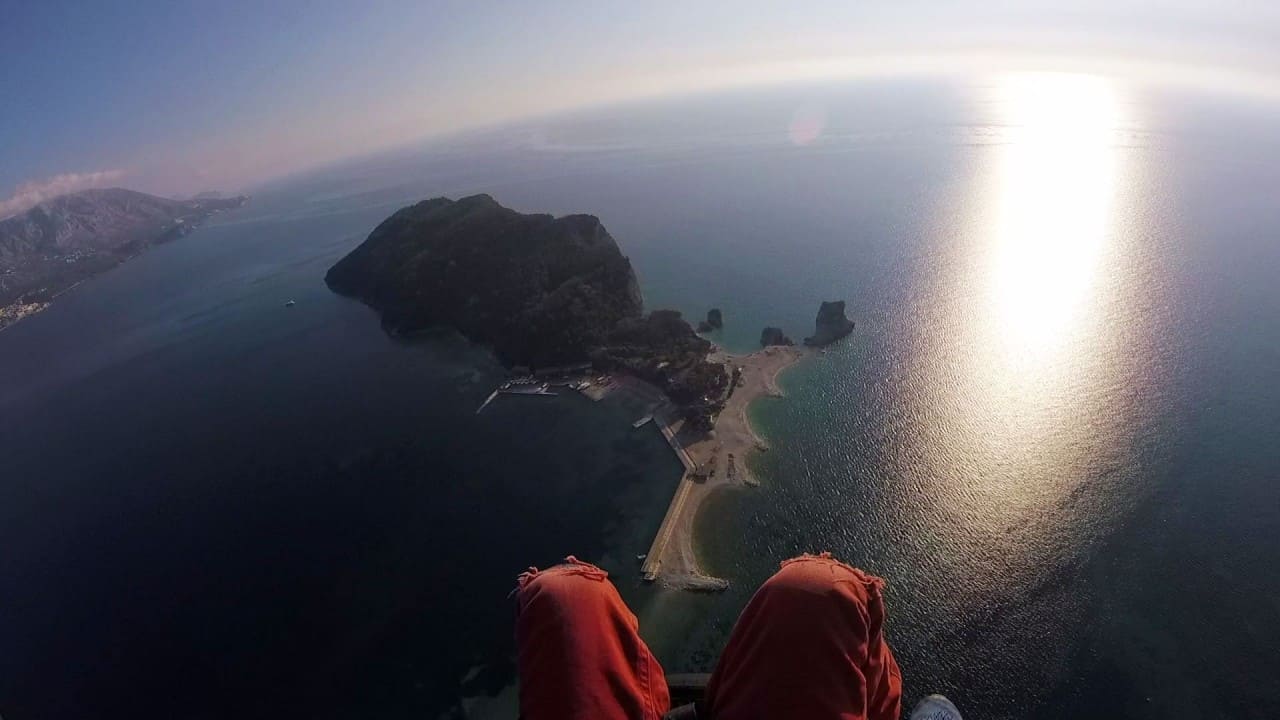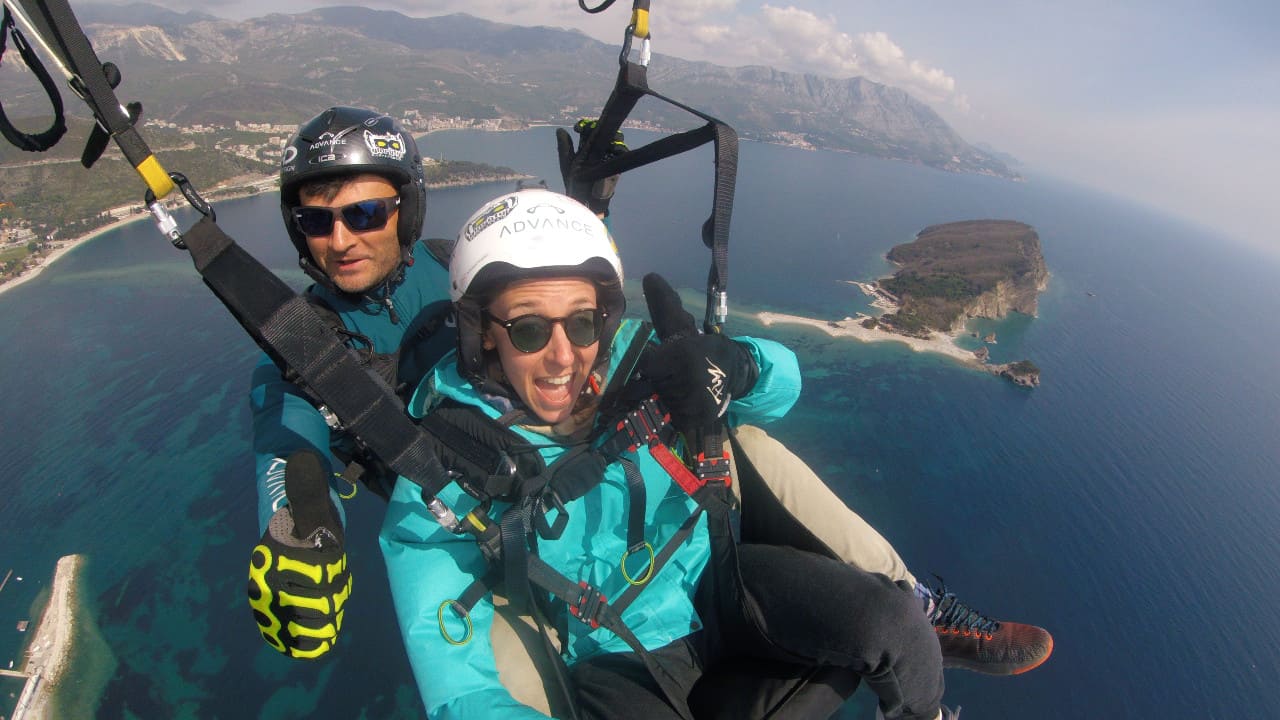 Everything is very simple
Start moving in forward with the instructor's command. Your main task: is to keep balance, not fall, move confidently in front of the direction and not try to sit in the harness without the instructor's allowance. After take-off, flip back, pull your knees up to your stomach and sit inside the seat.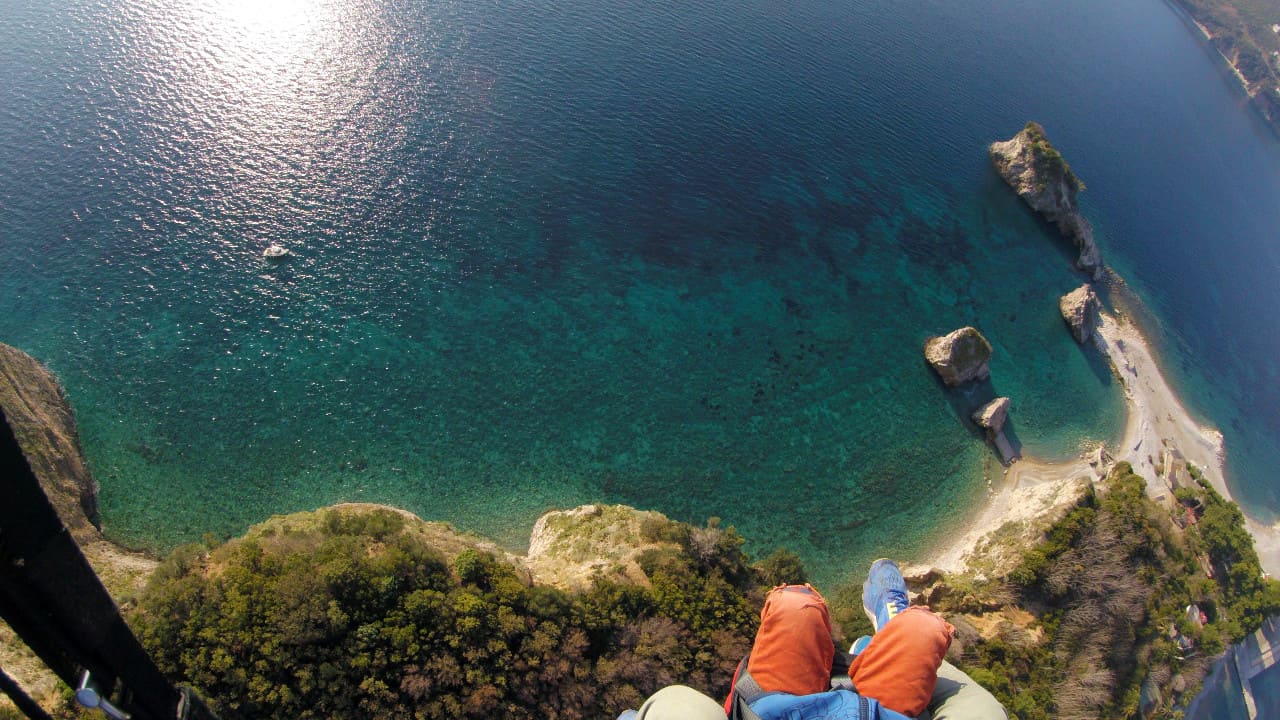 And you are flying
Try to relax and feel the beauty of the flight. Under the guidance of the best flight instructor, the flight will take place on the route Braichi-Saint Nicholas island (Hawaii). The flight distance is about 20 km with the ability to climb to 1200 m above sea level. The duration of the flight, depending on weather conditions is up to 25 minutes.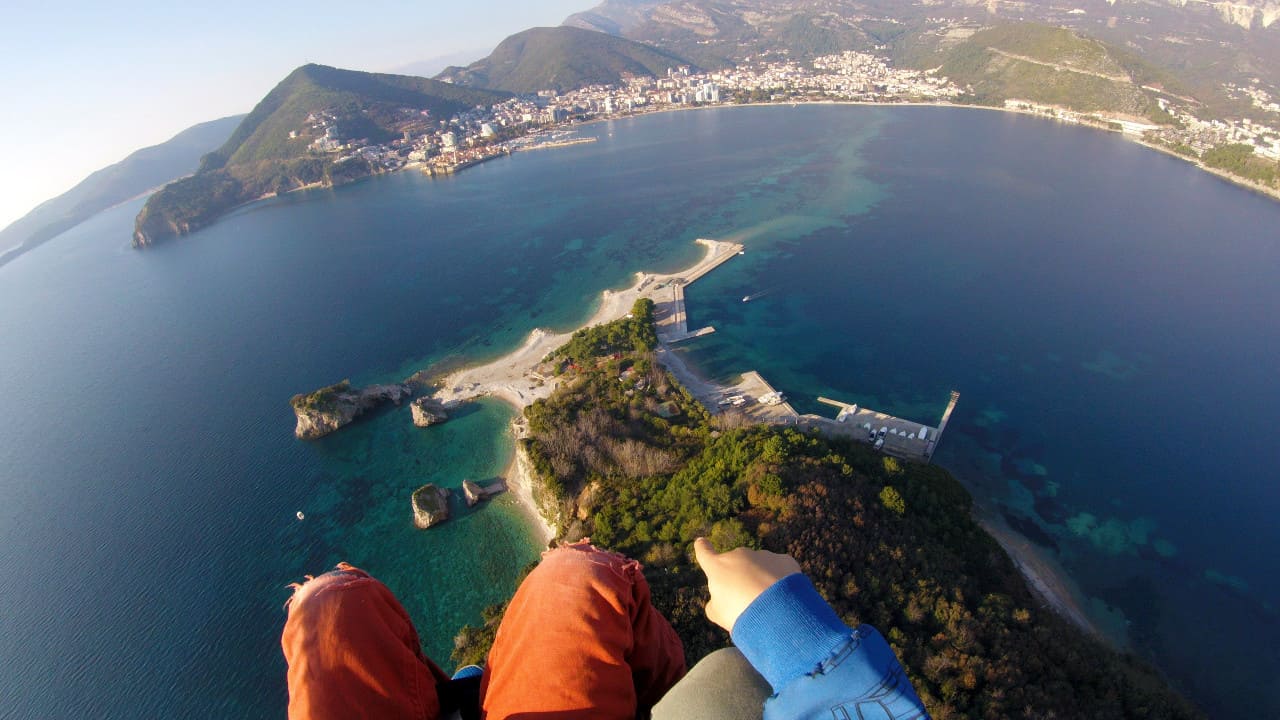 In-flight the instructor will support you emotionally and show you the sights of the Budva Riviera. You will see an incredible landscape of majestic mountains and an endless sea. Admire what is happening and get unforgettable impressions.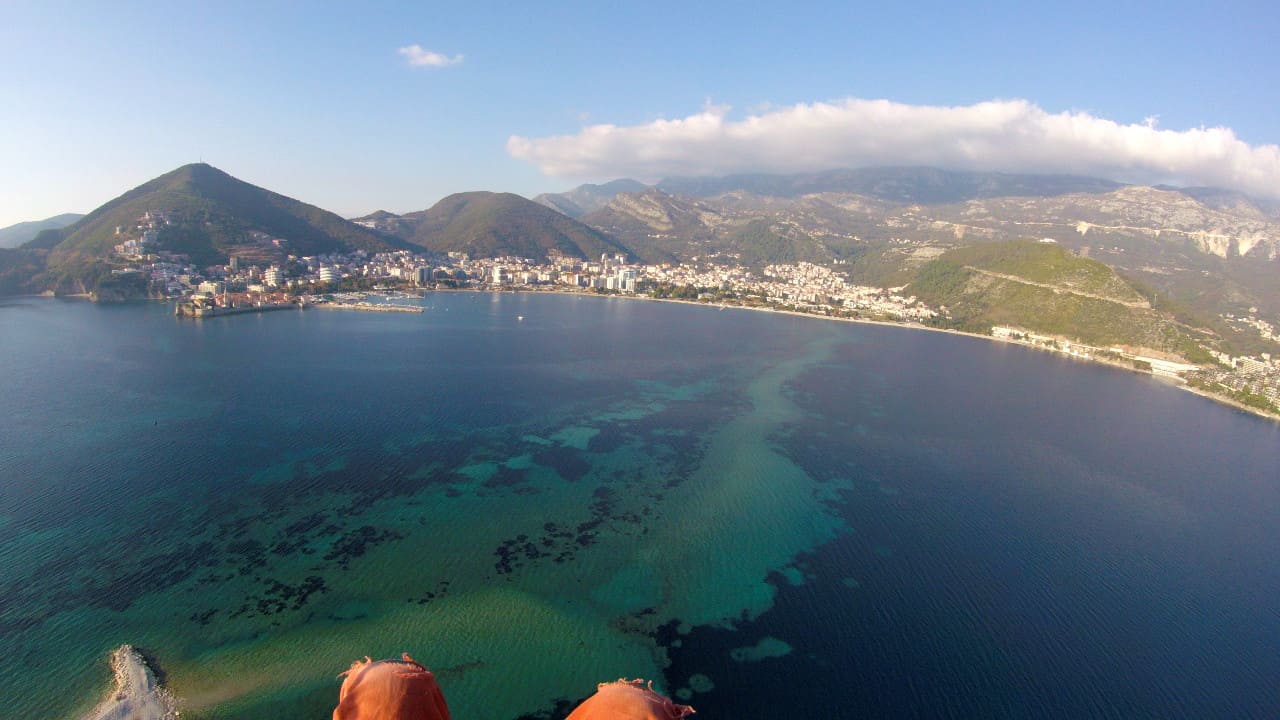 The landing will occur on the beach of St. Nicholas Island. Here on the island, you will have a few minutes to re-find yourself, look around and get ready to sail on a boat back to Budva.
Donation price: 155€
Transfer from the pick-up point in Budva included.
High-resolution video and photo, download link included!
Video from GoPro immediately with you, sd card included - 10€