Montenegro is a land of breathtaking natural beauty, rich cultural heritage, and exciting adventure opportunities.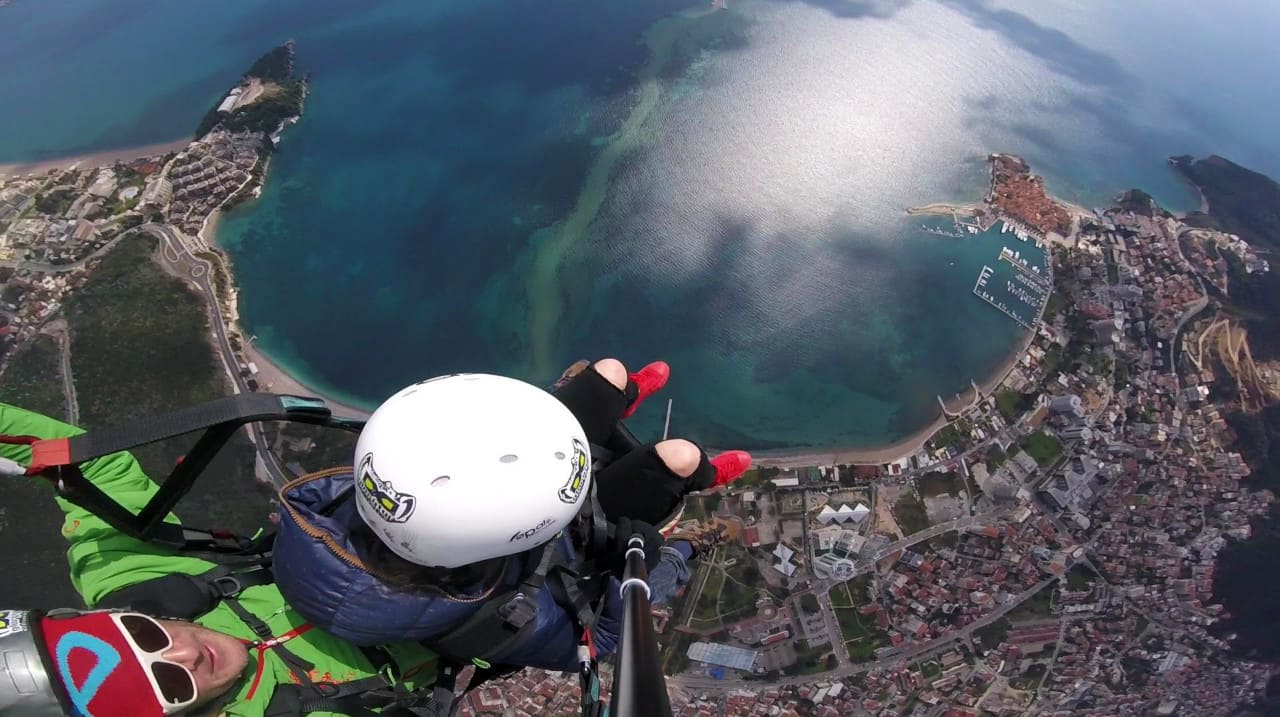 If you are looking for a unique and thrilling way to explore the stunning Budva region, Budva Paragliding offers an incredible tandem paragliding experience that you won't forget - the "Budva Old Town - Air Excursion."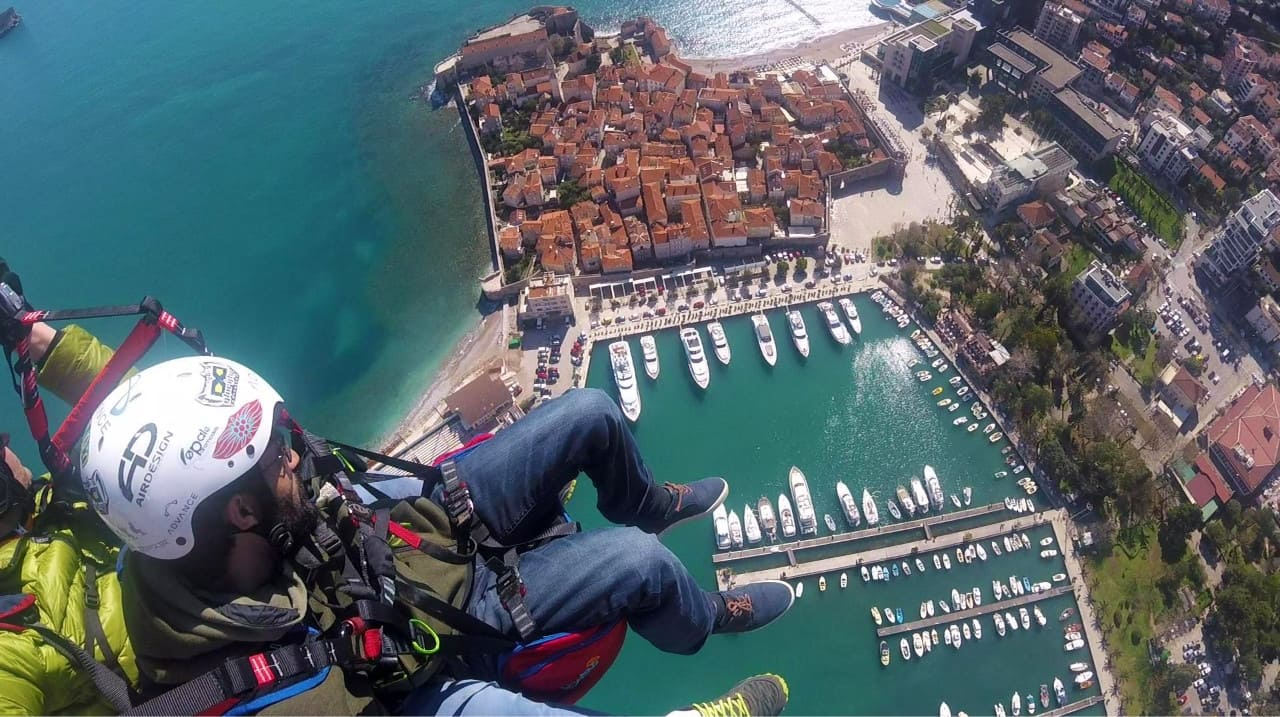 This flying adventure takes you on a journey over the beautiful Budva Bay, where you can see the Old Town and the entire Budva region from a bird's eye view. As you take off from the launch site, you will feel a rush of excitement as you soar high above the stunning coastline, taking in the panoramic views and enjoying the feeling of flying like a bird.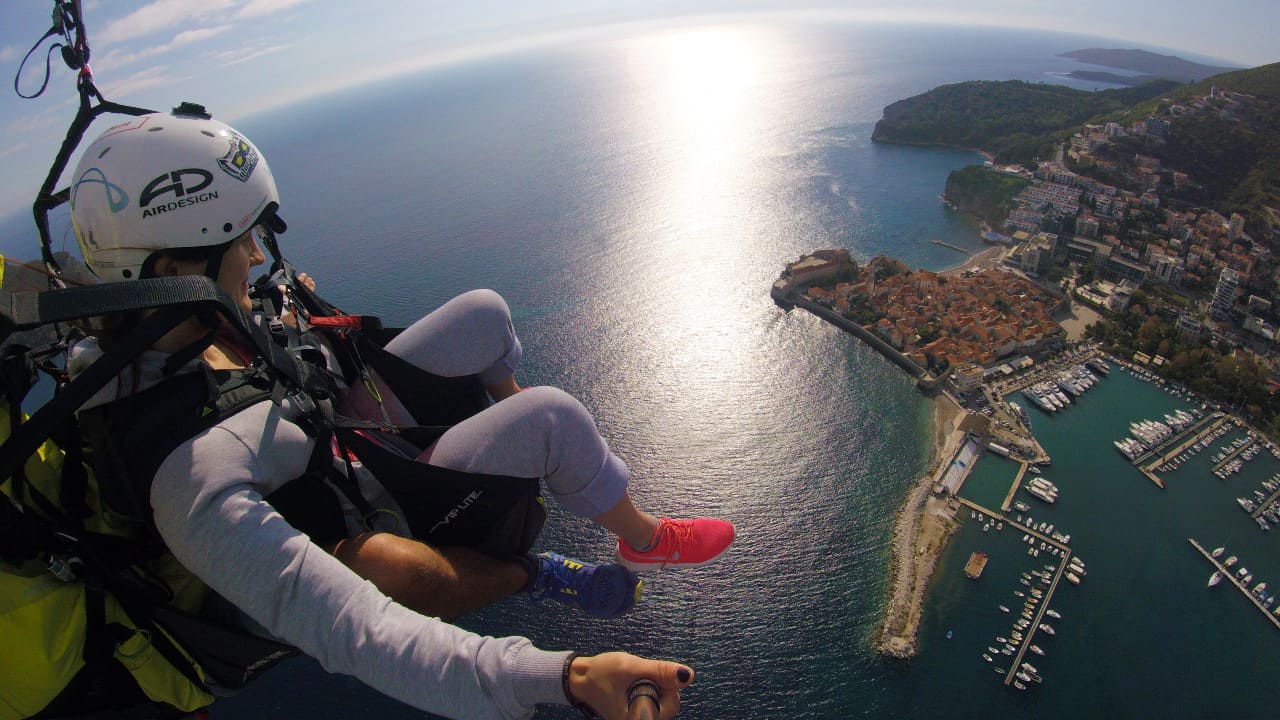 Your experienced and qualified pilot will be with you every step of the way, ensuring your safety and comfort throughout the flight. You will be able to relax and enjoy the stunning scenery while your pilot takes care of everything else.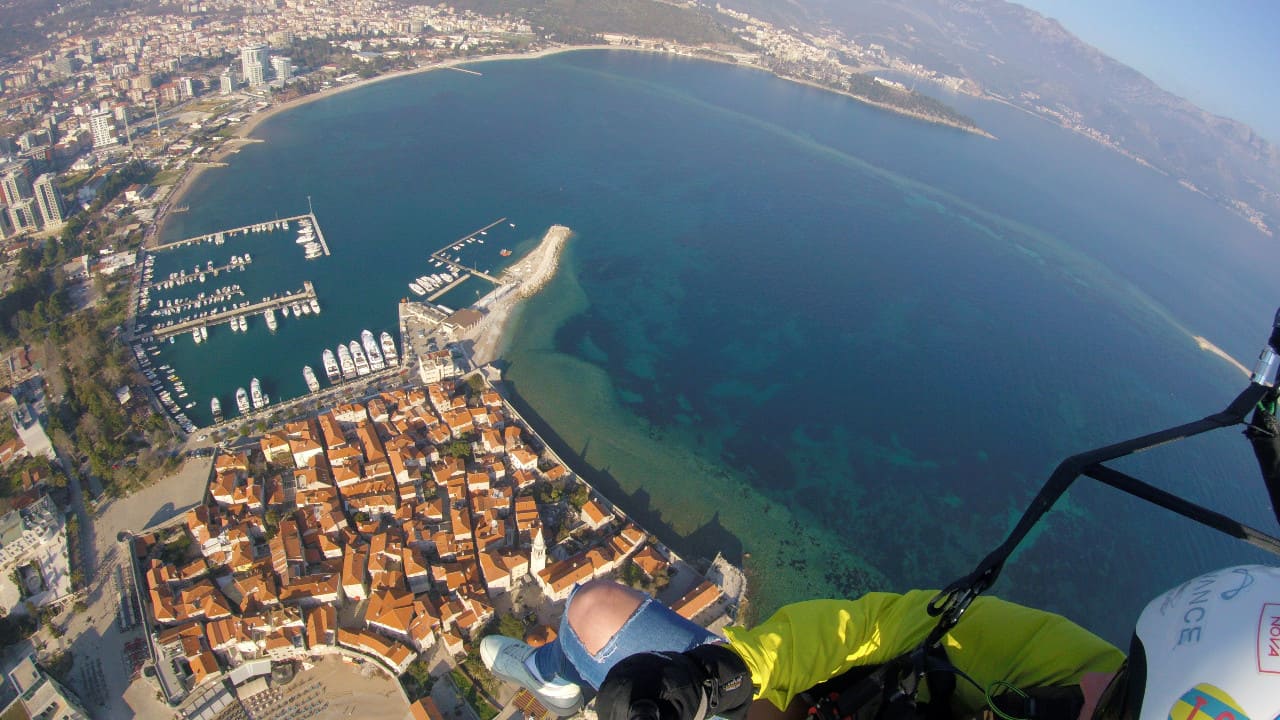 The route takes you over the Old Town of Budva, one of the most popular tourist destinations in Montenegro. From high above, you will be able to appreciate the charm and beauty of this historic town, with its narrow streets, ancient walls, and beautiful architecture.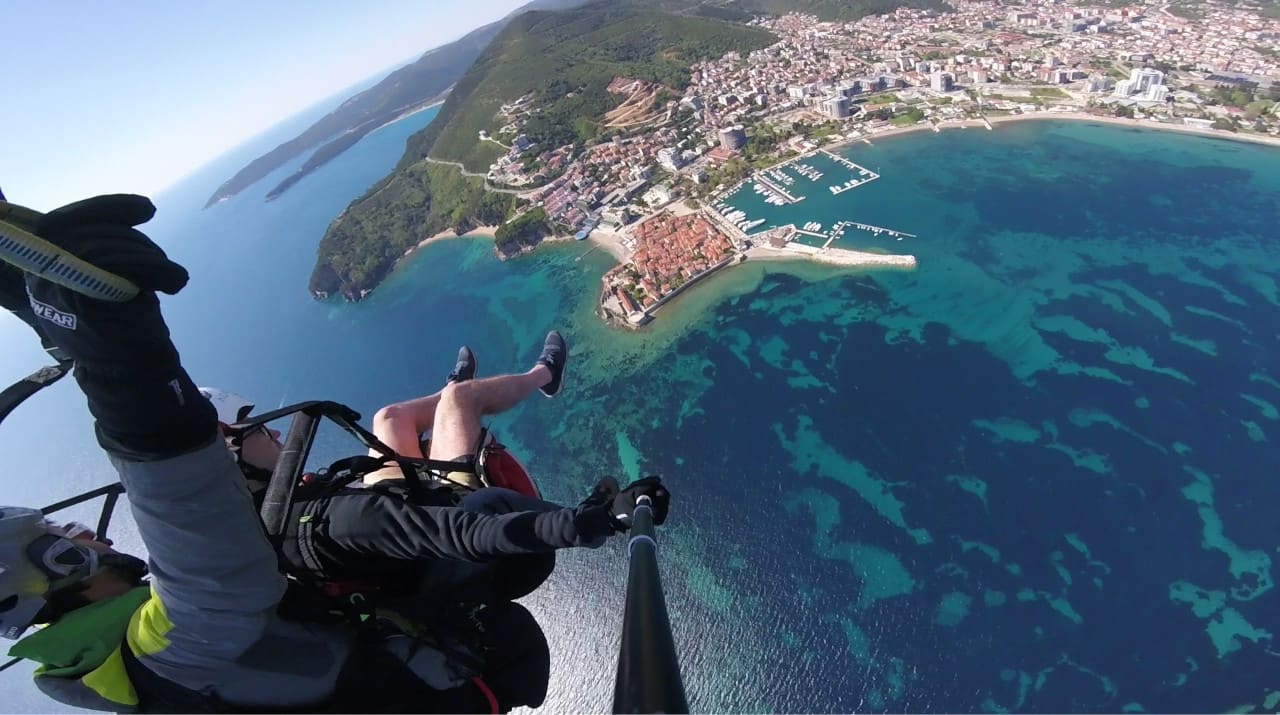 But that's not all - you will also get to see the entire Budva Bay from a unique perspective. With its crystal-clear waters, golden beaches, and rugged mountains, this area is truly a sight to behold. And there's no better way to experience it than from the sky.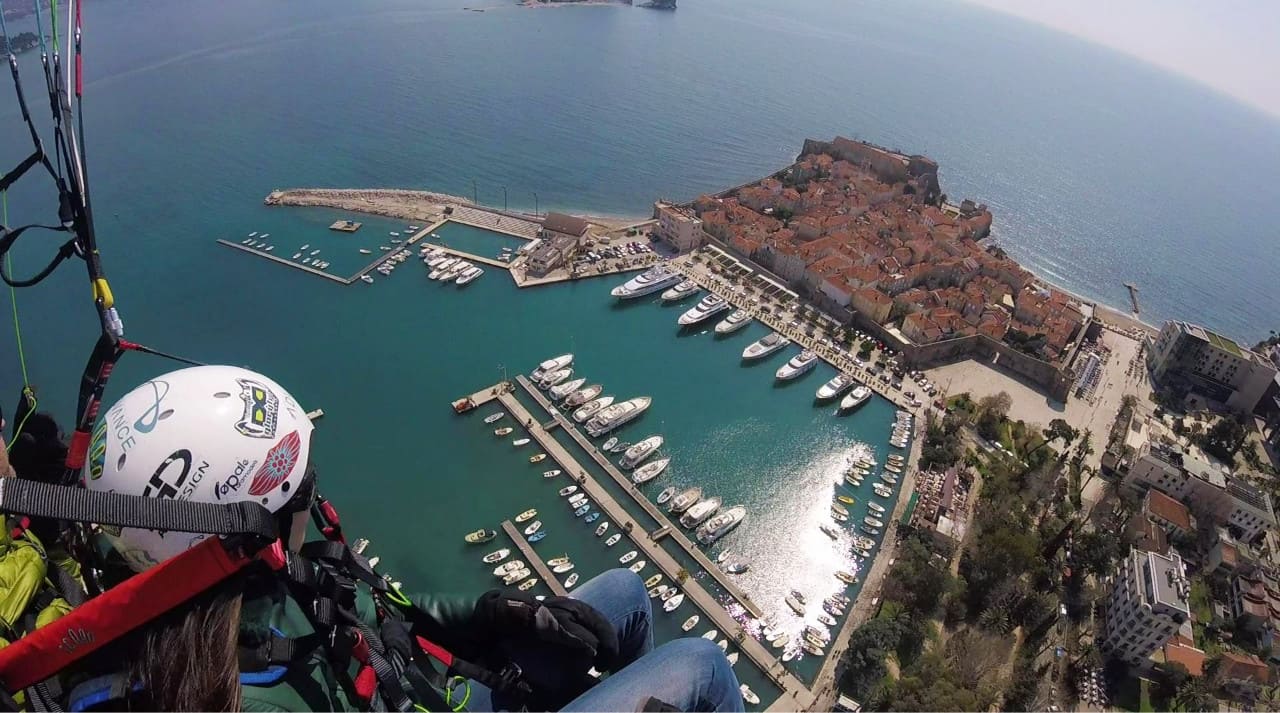 The flight lasts around 20-30 minutes, depending on the weather conditions. During this time, you will have plenty of opportunities to take in panoramic views, capture photos and videos, and make memories that will last a lifetime.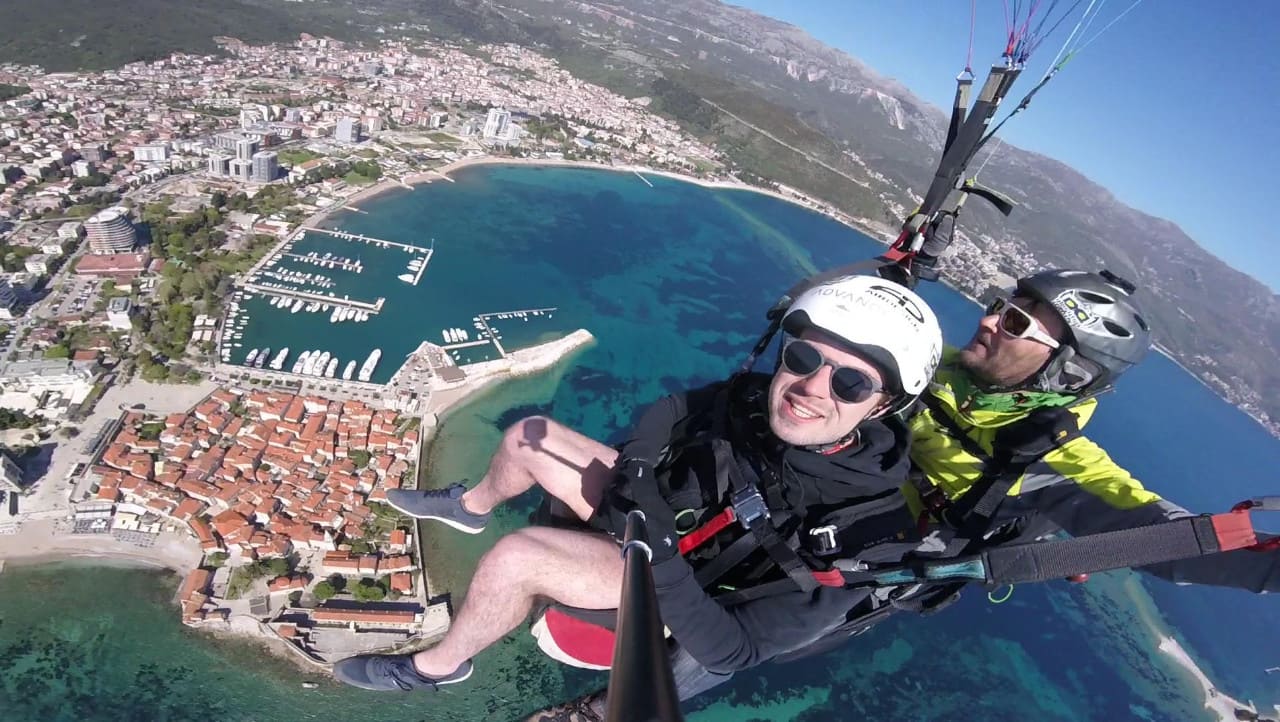 Tandem paragliding with Budva Paragliding is a truly unforgettable experience that combines adventure, adrenaline, and natural beauty. Whether you are an experienced paraglider or a first-time flyer, you are sure to enjoy this thrilling activity and make the most of your visit to Montenegro.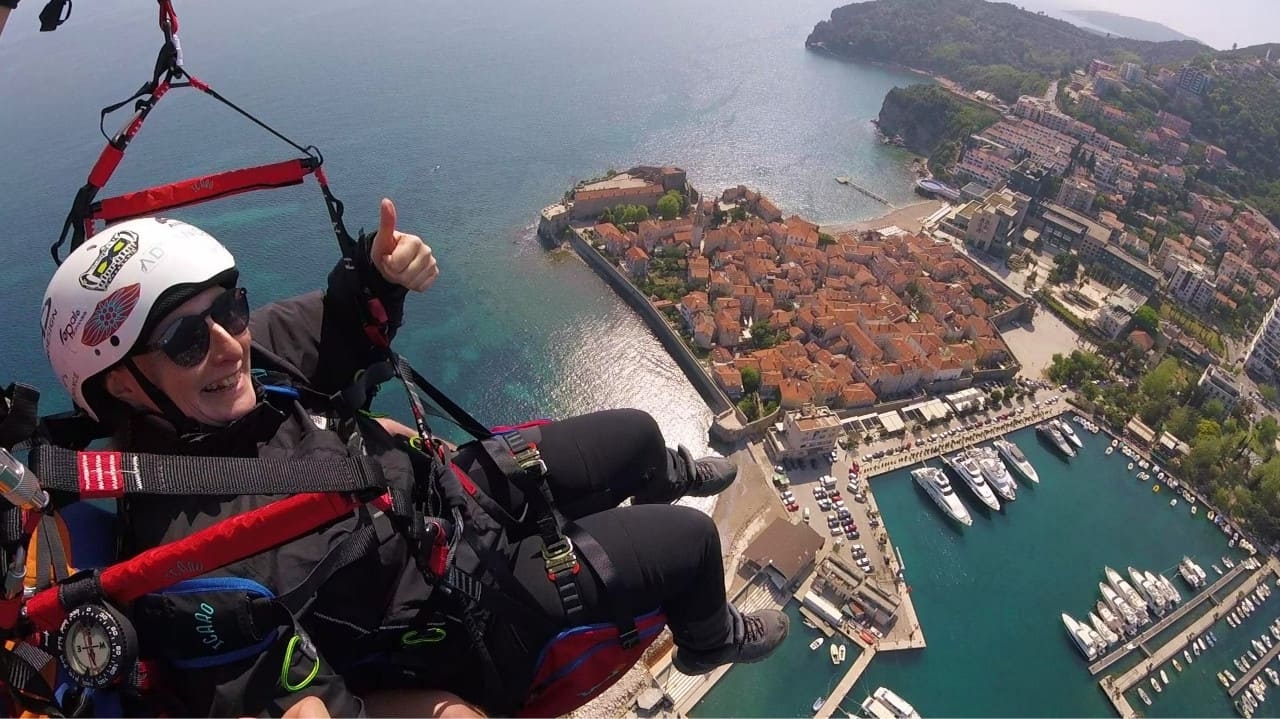 So why not take to the skies and experience the Budva Old Town and Budva Bay from a whole new perspective?
Book your "Budva Old Town - Air Excursion" today and get ready for a flying adventure that you will never forget!
---
On this delightful flight, we take off to a height of up to 1200 m. above sea level from where a stunning view opens up to the entire Budva bay. And we will fly like birds a distance of about 10 km. The duration of the aerial excursion is up to 20 min. Landing on the beach of Budva City.
The whole standard event lasts 60-70 minutes.
Donation price: Call
Transfer from the pick-up point in Budva included.
High-resolution video and photo, download link included!
Video from GoPro immediately with you, sd card included - 10€