Sveti Stefan is a popular Montenegrin resort attracting tourists from all over the world. It is located on the Adriatic coast in the famous Budva Riviera.
This is a picturesque island hotel with luxury apartments for wealthy visitors and the surrounding area. The island is connected to the village of the same name by an isthmus of natural origin, resulting from a rare natural process - alluvial layers of gravel.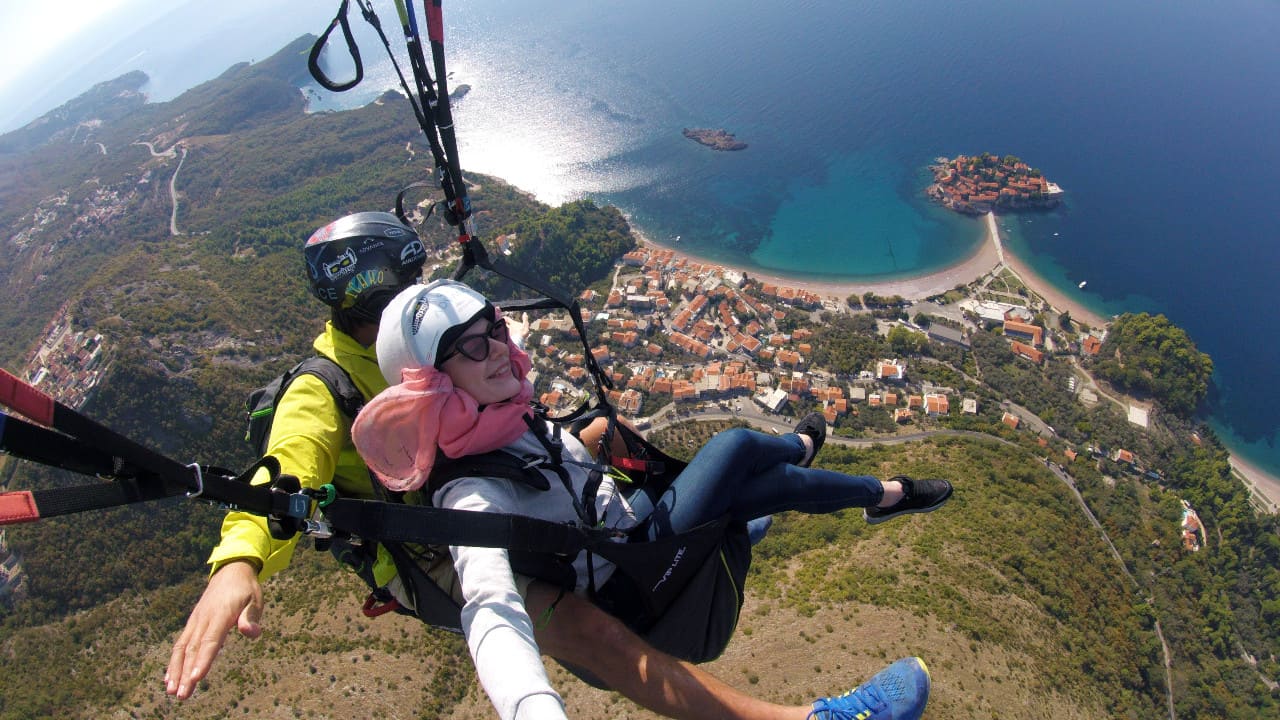 Many centuries ago, Sveti Stefan was a village of fishermen. It received its name after, in 1442, local residents opposed the landing of the Ottomans. After the victory, they erected in this place a fortress and a temple dedicated to Saint Stephen.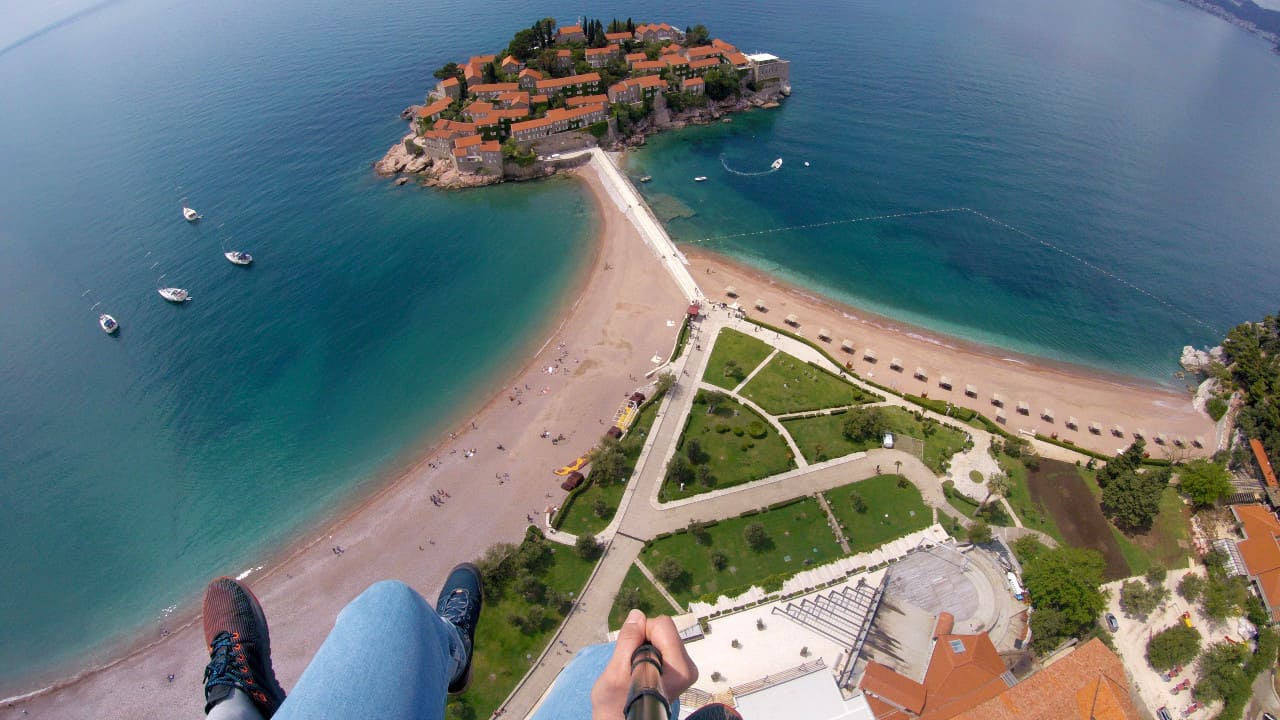 Now the island has become a popular resort for wealthy people. Only guests and personnel are allowed on its territory. For other people, the entrance is closed. At the moment there are several dozens of old houses, converted into apartments with all the amenities: spacious terraces, jacuzzis, "smart" appliances, and other high-tech developments.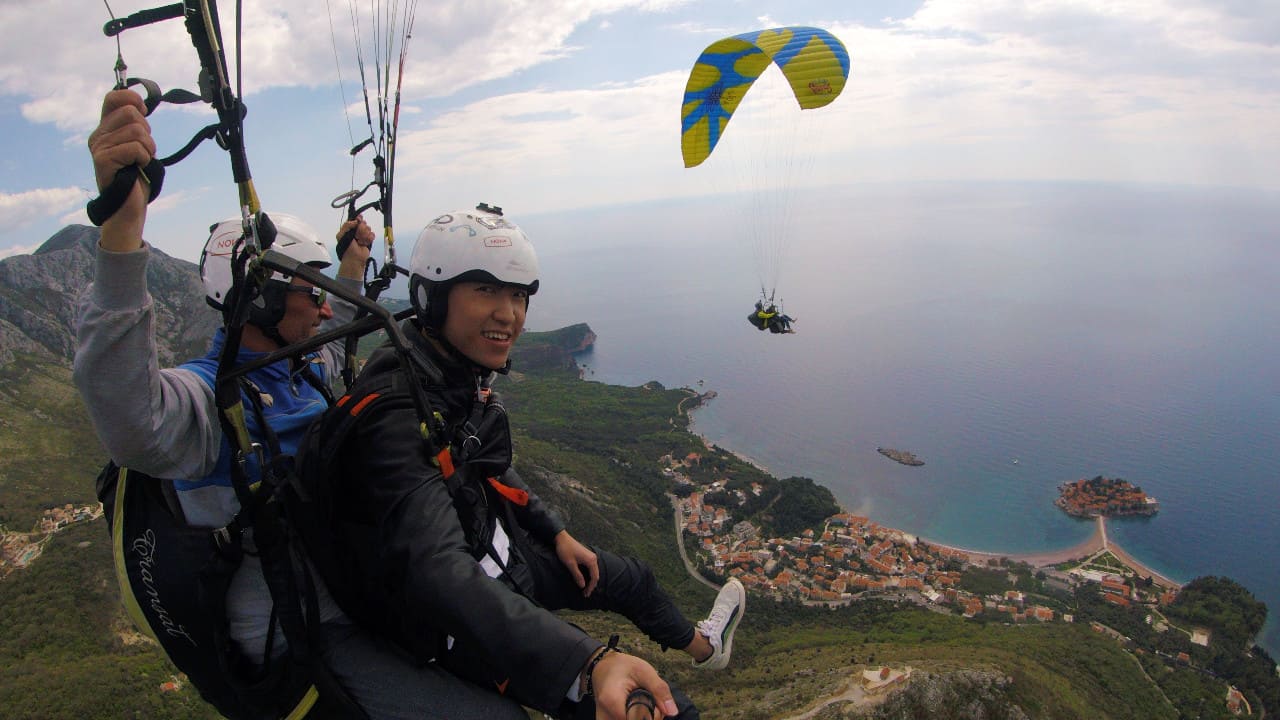 For guests of the hotel, the magnificent restaurant with an exclusive menu works. Rooms are serviced around the clock, the staff is polite and courteous.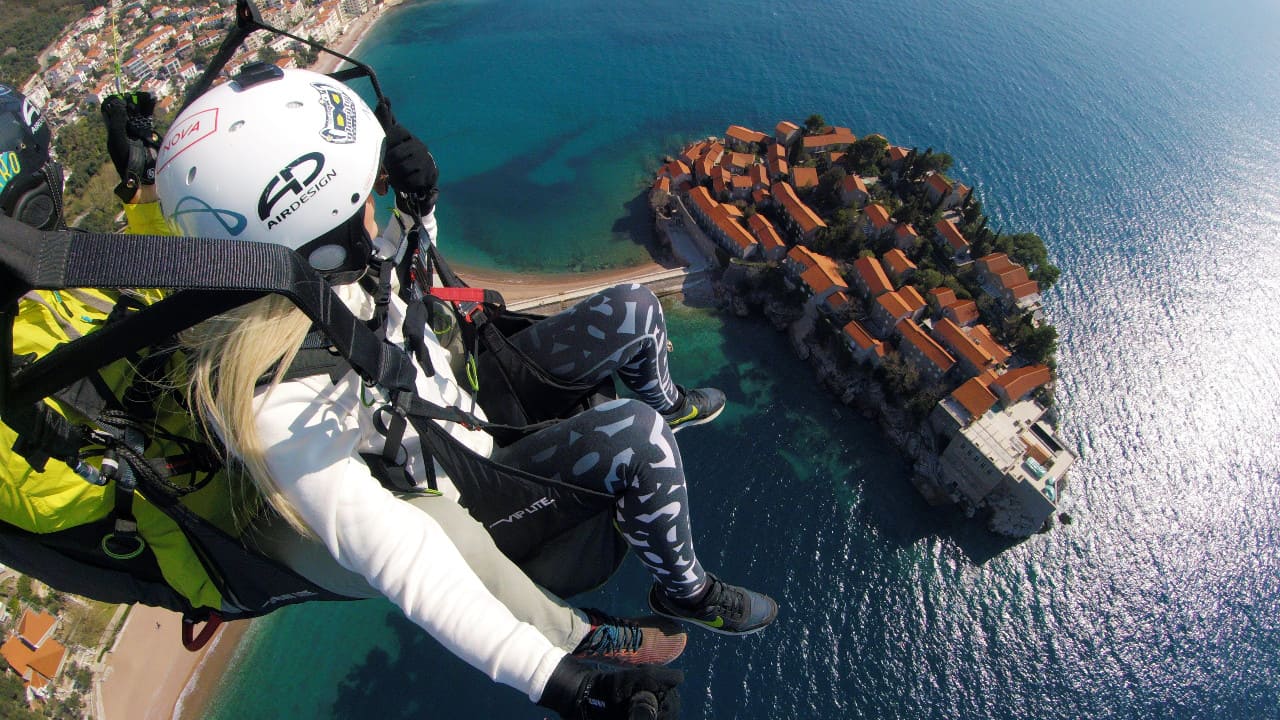 The highlight of the island hotels - is housed in the medieval style. They were reconstructed in antiquity and look especially colorful. Here members of European royal families, world-famous actors, musicians, and millionaires regularly rest.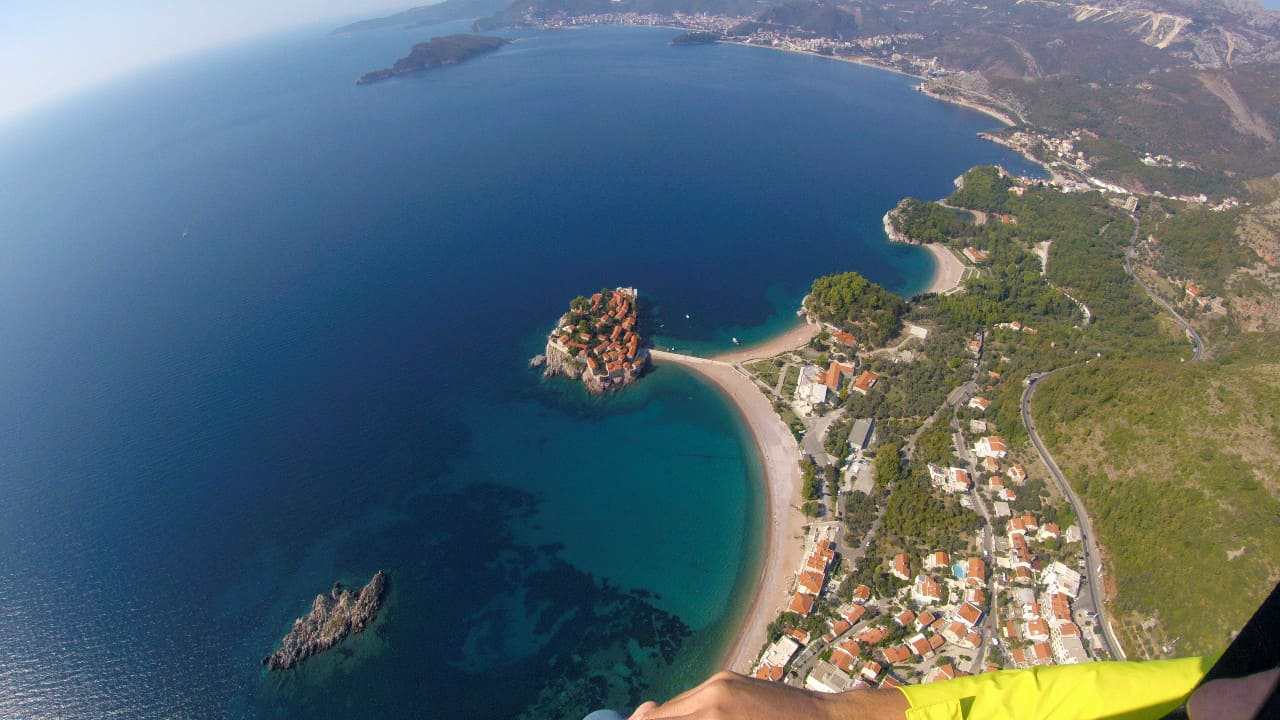 Another famous attraction of St. Stephen is a unique pink pebble beach. In the rays of a rising sun or a fading sunset, it looks especially attractive and unusual.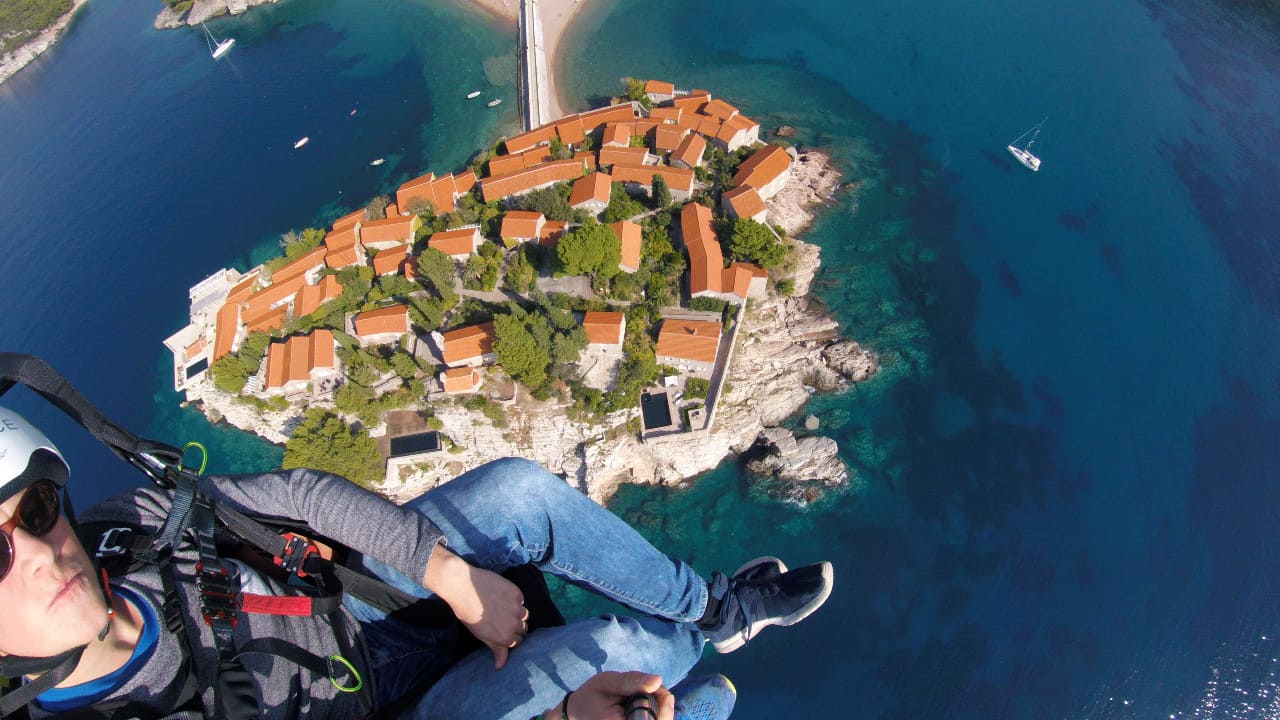 We present the best outdoor activity offer in Montenegro!
And invite you to make a tandem paragliding on the route Budva - Sveti Stefan, to admire the flight in the incredibly beautiful landscape of the majestic mountains and boundless sea.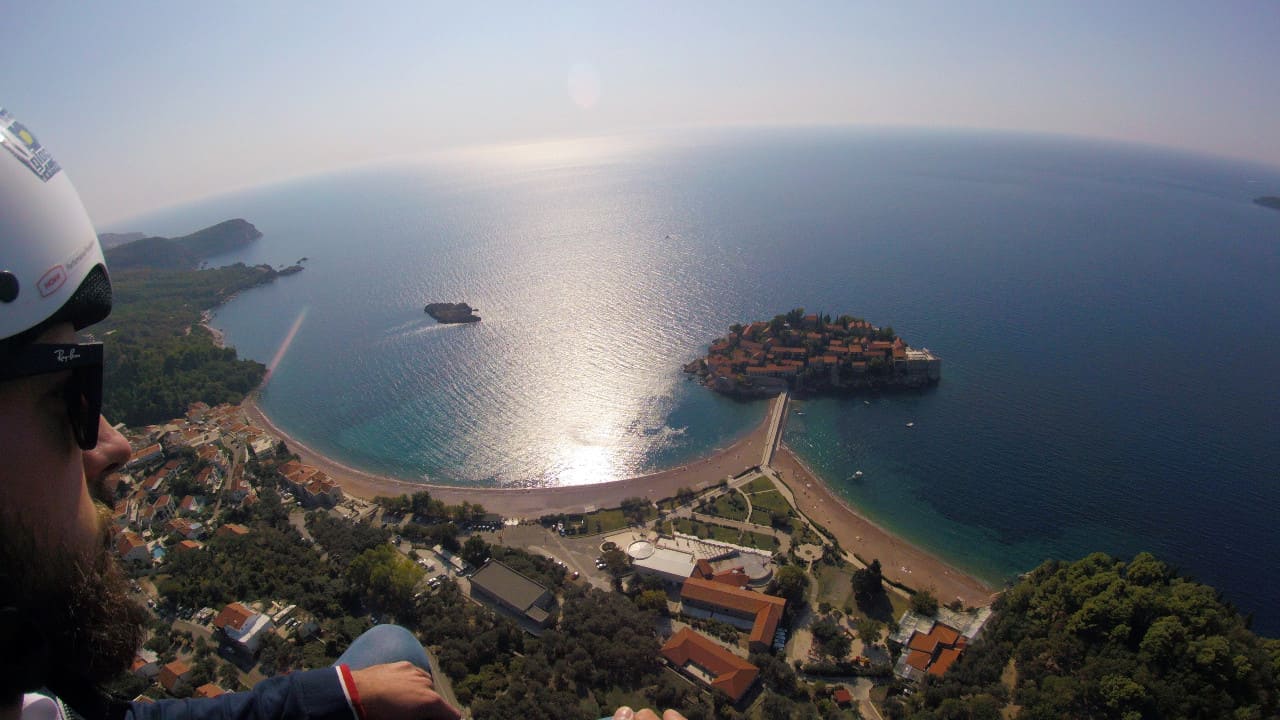 ---
On this delightful flight, we take off to a height of up to 1200 m. above sea level from where a stunning view opens up to the entire Budva Riviera. And we will fly like birds a distance of about 15 km. The duration of the aerial excursion is up to 20 min. Landing on the beach of St. Stephen. The whole standard event lasts 60-90 minutes.
Donation price: 115€
Transfer from the pick-up point in Budva included.
High-resolution video and photo, download link included!
Immediately with you, sd card included - 10€