If you are looking for an exciting adventure that will take your breath away and offer a unique perspective on the stunning Montenegrin coastline, look no further than tandem paragliding in Petrovac.
This thrilling activity allows you to soar above the mountains and coastlines, enjoying the fresh air and beautiful scenery.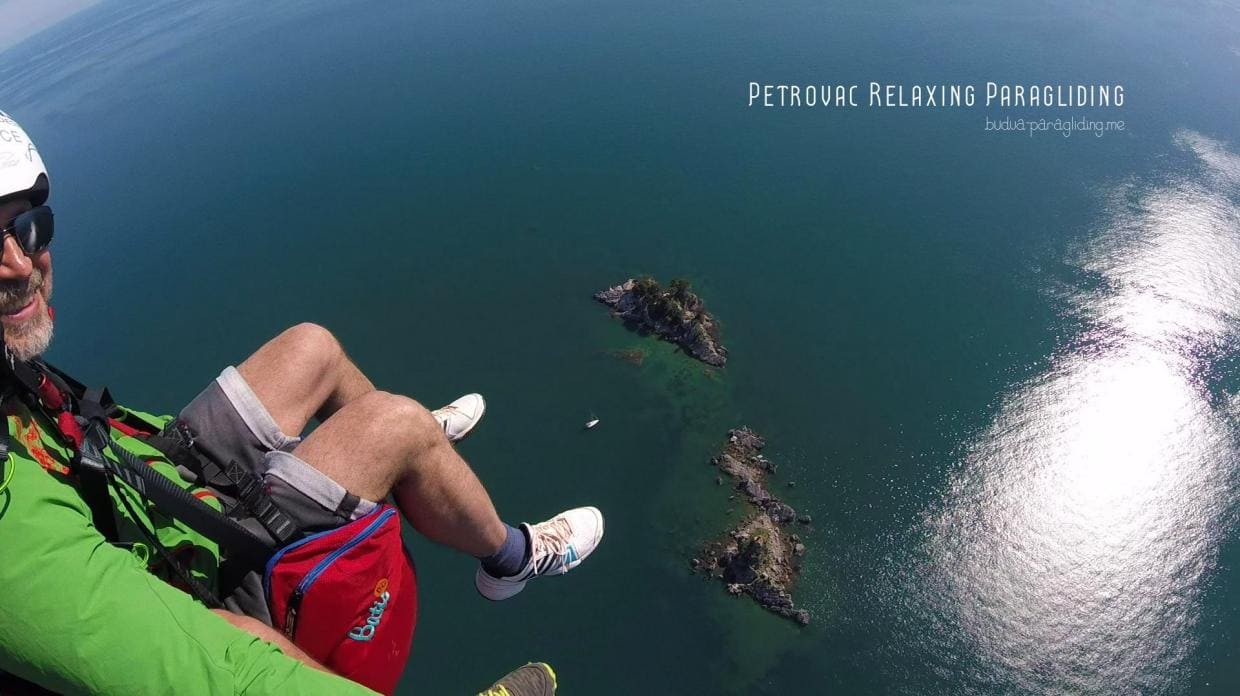 Located just a short distance from Budva city and Petrovac town, Petrovac is a beautiful and serene location that offers the perfect backdrop for paragliding. As you take to the skies, you will be surrounded by wild beauty and the sparkling waters of the Adriatic Sea, creating a truly unforgettable experience.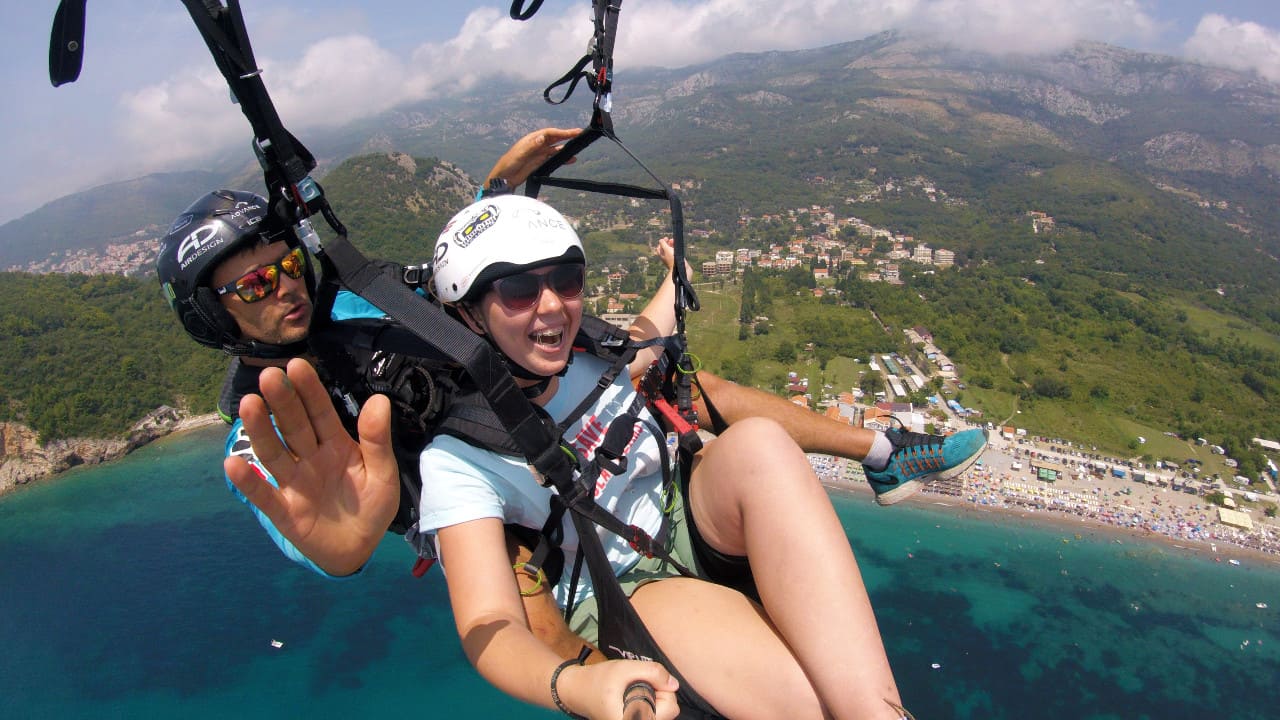 One of the greatest advantages of tandem paragliding is that you don't need any previous experience or training to enjoy it. You will be accompanied by an experienced and qualified pilot who will take care of everything, from the safety equipment to the flying itself.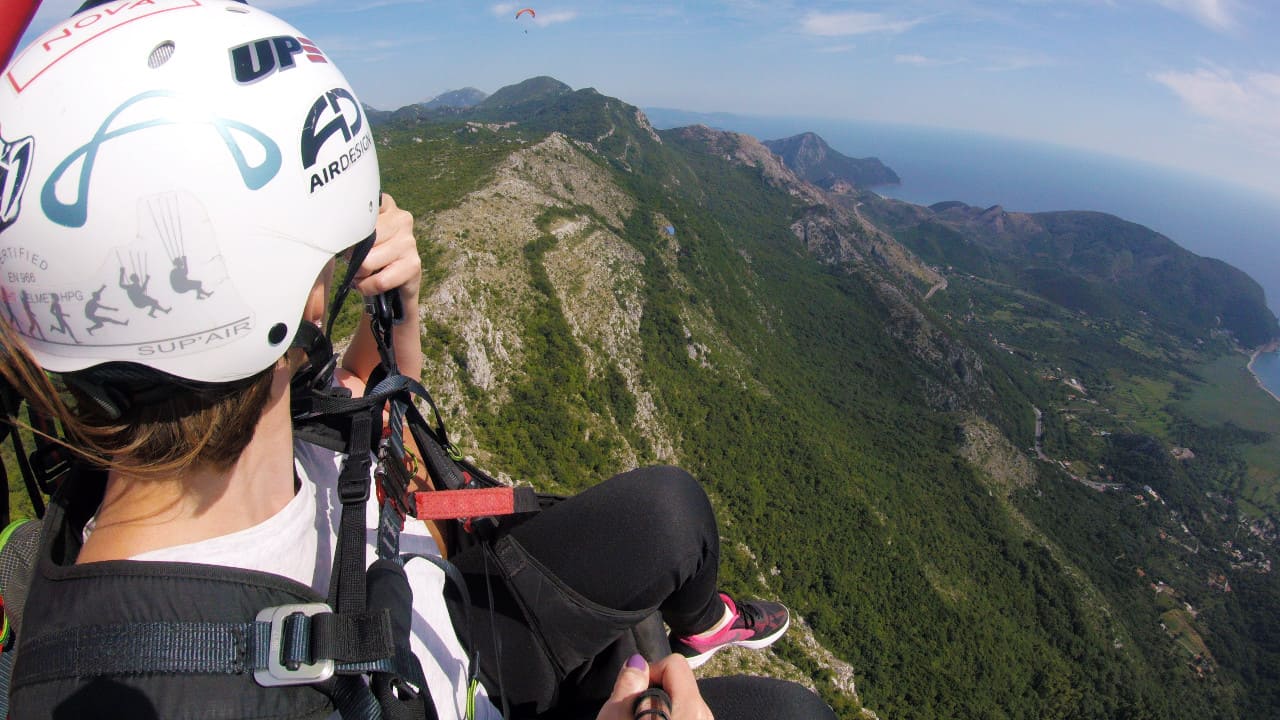 This means that all you need to do is relax, enjoy the view, and let the wind take you on a journey of discovery.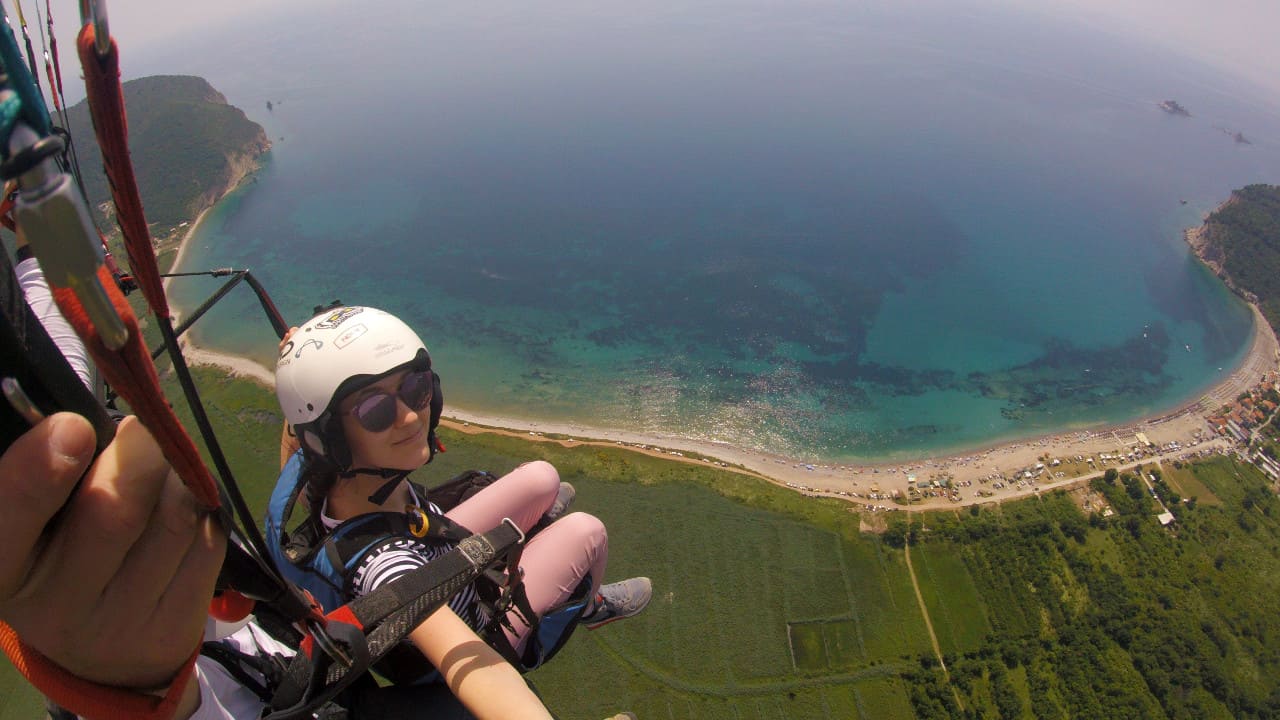 The flight itself is incredibly peaceful and calming, allowing you to forget all your worries and immerse yourself in the stunning surroundings.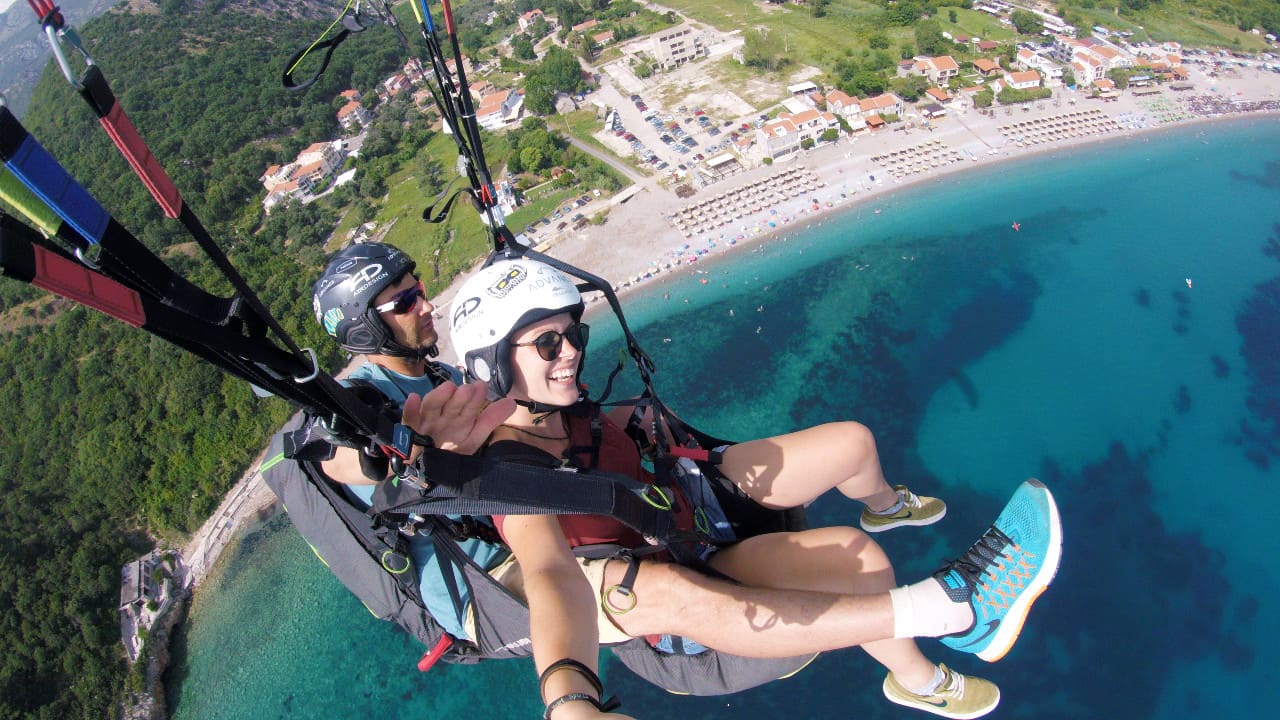 As you soar through the air, you will feel a sense of freedom and weightlessness, and you will be able to enjoy the feeling of being one with nature.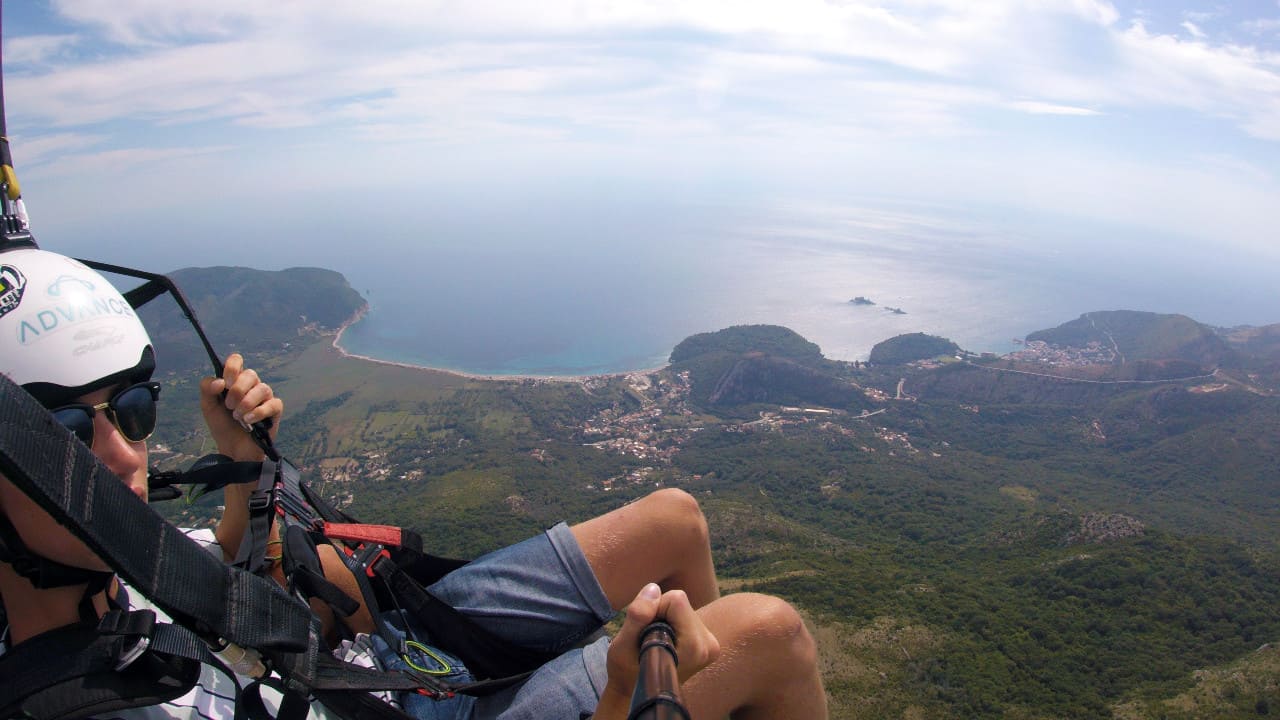 The duration of the flight will vary depending on the weather conditions, but most flights last between 15-20 minutes. During this -time, you will have plenty of opportunities to take in panoramic views, capture photos and videos, and make memories that will last a lifetime.
If you are looking for a unique and exciting way to escape the stresses of modern life and reconnect with nature, tandem paragliding in Petrovac is the perfect choice.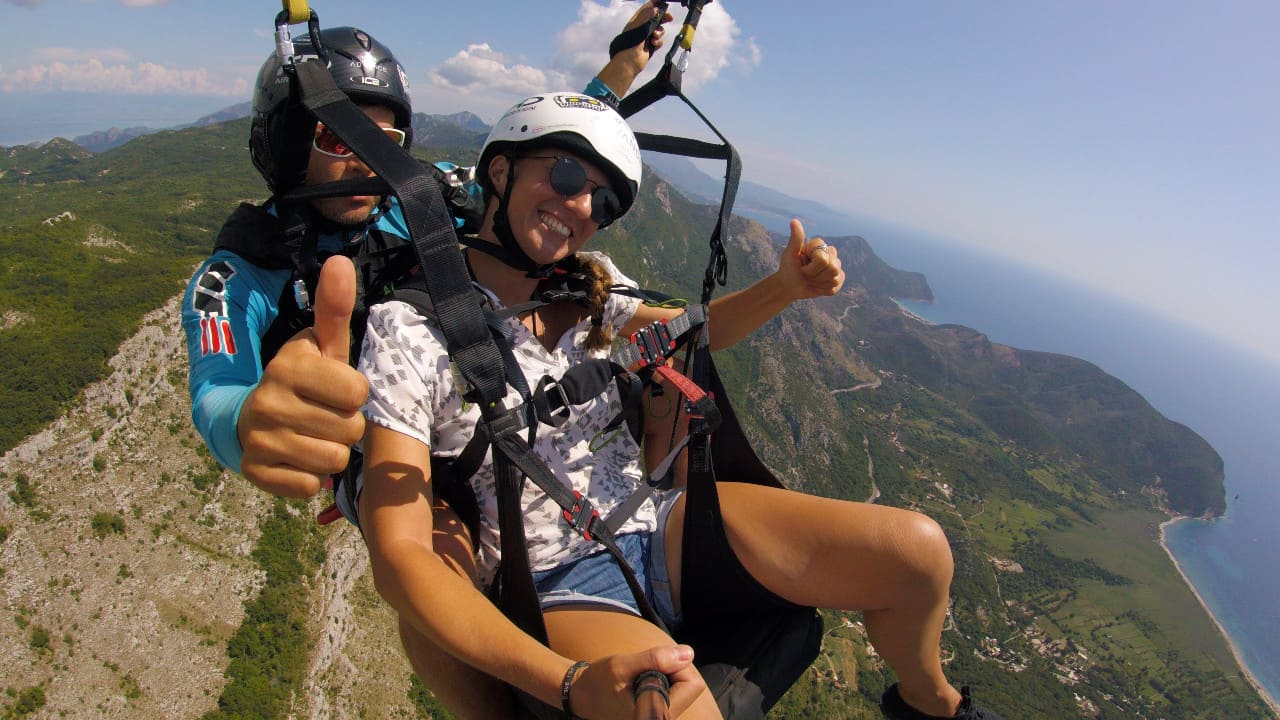 So why not book your flight today and experience the thrill of flying in one of the most beautiful locations on the Montenegrin coast?
---
Take off from a height of 700 meters.
Possible climb up to 1200 meters above sea level.
The duration of the flight, depending on weather conditions, is up to 20 minutes.
Donation price - 75€
Transfer from the pick-up point in Petrovac included.
High-resolution video and photo, download link included!
Video from GoPro immediately with you, sd card included - 10€