Escape the ordinary and embrace the extraordinary with our "Relaxing Flight of Wild Beauty in Petrovac," presented by Budva Paragliding. This experience is not just a flight; it's a serene journey through the skies, offering a unique view of Montenegro's stunning coastline.

Your Sky-High Retreat Awaits
Imagine gliding peacefully above Petrovac, where the mountains whisper to the sea, and the air itself seems to breathe a sense of calm. Located just a stone's throw from Budva city, Petrovac's tranquil setting is the ideal stage for your paragliding adventure. As you ascend, the wild beauty of Montenegro unfolds beneath you, a mosaic of sparkling Adriatic waters and lush landscapes.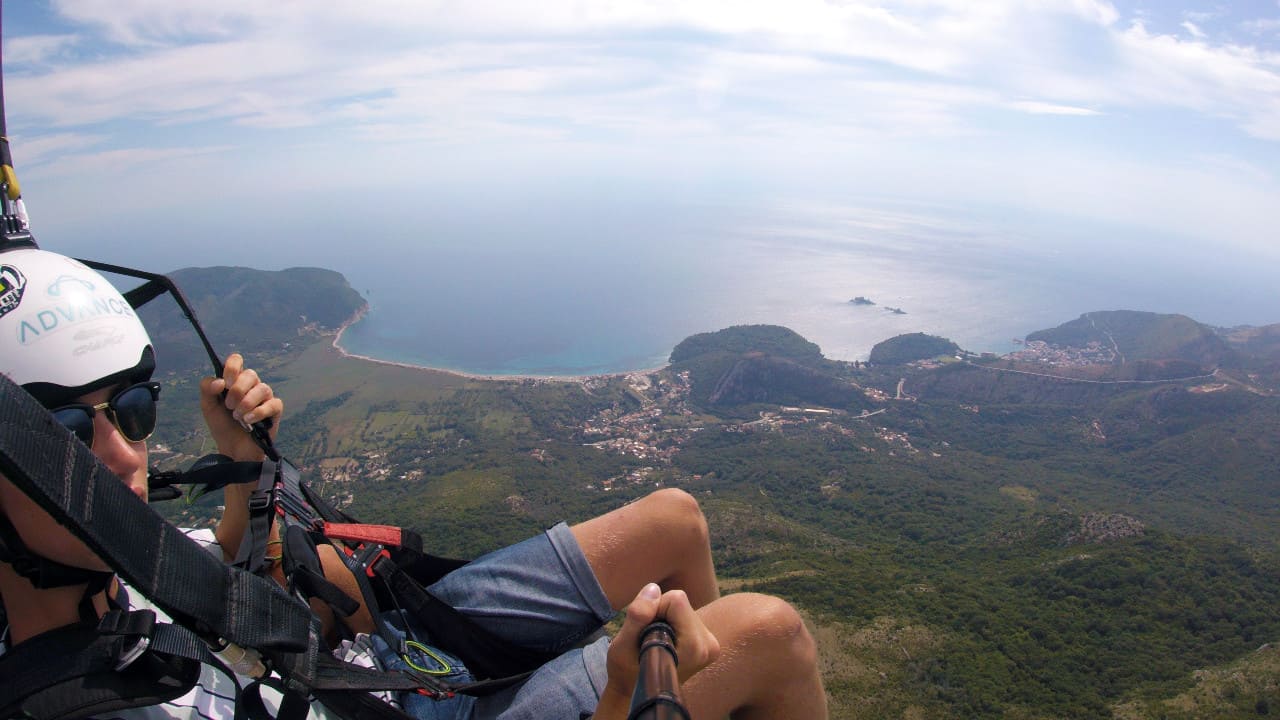 No Experience? No Problem!
One of the beauties of tandem paragliding is its accessibility. Whether you're a first-timer or a frequent flyer, this experience requires no prior training. You'll be in the capable hands of our experienced pilots, who are not just experts at navigating the skies but are also connoisseurs of comfort. They'll manage all the technicalities, leaving you free to soak in the breathtaking vistas.

Peaceful, Yet Thrilling
This flight is an oasis of tranquility in the air. It's a chance to shed the weight of the world and embrace a moment of peace. As you float above Petrovac, let the gentle rhythms of the wind and the panoramic beauty transport you to a state of blissful relaxation.

A Canvas of Memories
Each flight, lasting between 15-20 minutes, is an opportunity to create lifelong memories. Capture the moment with stunning photos and videos, but don't forget to live it too. Let the experience etch itself into your heart, where it will linger long after you've touched the ground.


Answer the Call of Adventure
Tandem paragliding in Petrovac isn't just an activity; it's a call to step away from the every day and embrace the extraordinary. It's an invitation to reconnect with nature and discover a new perspective on life.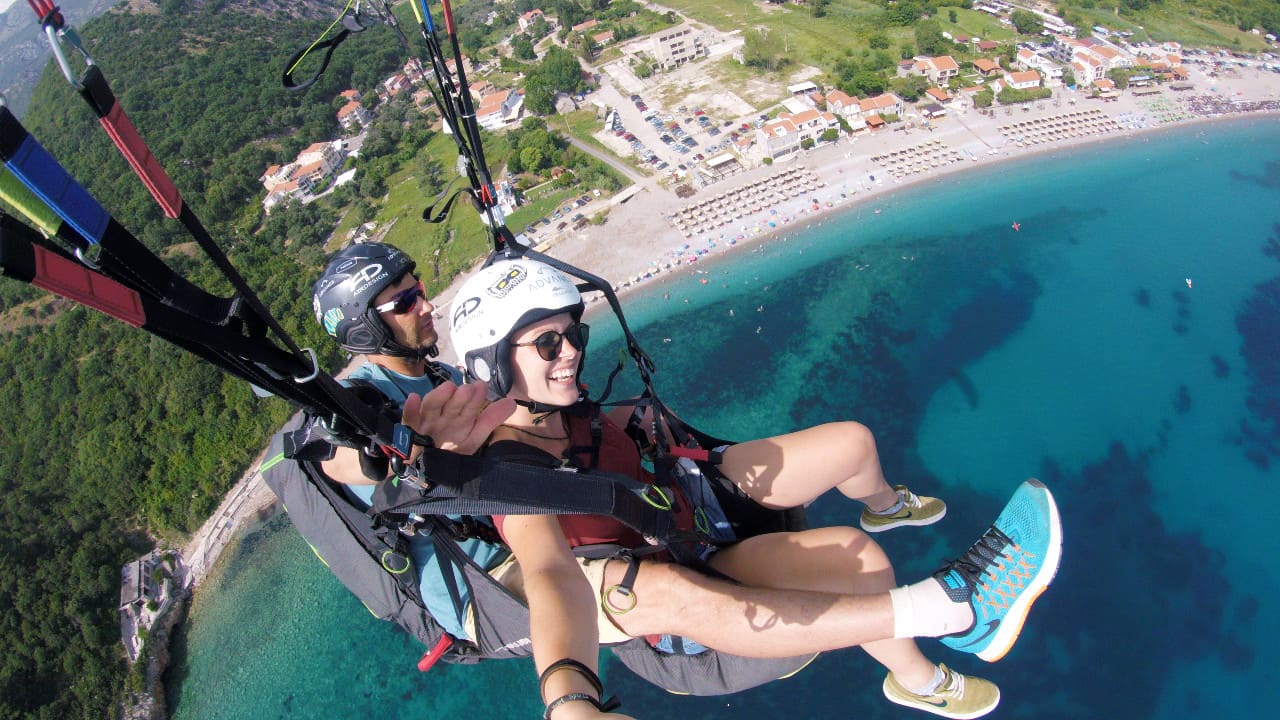 So, are you ready to spread your wings? Book your "Relaxing Flight of Wild Beauty in Petrovac" today and embark on a journey that will elevate your spirit and soothe your soul.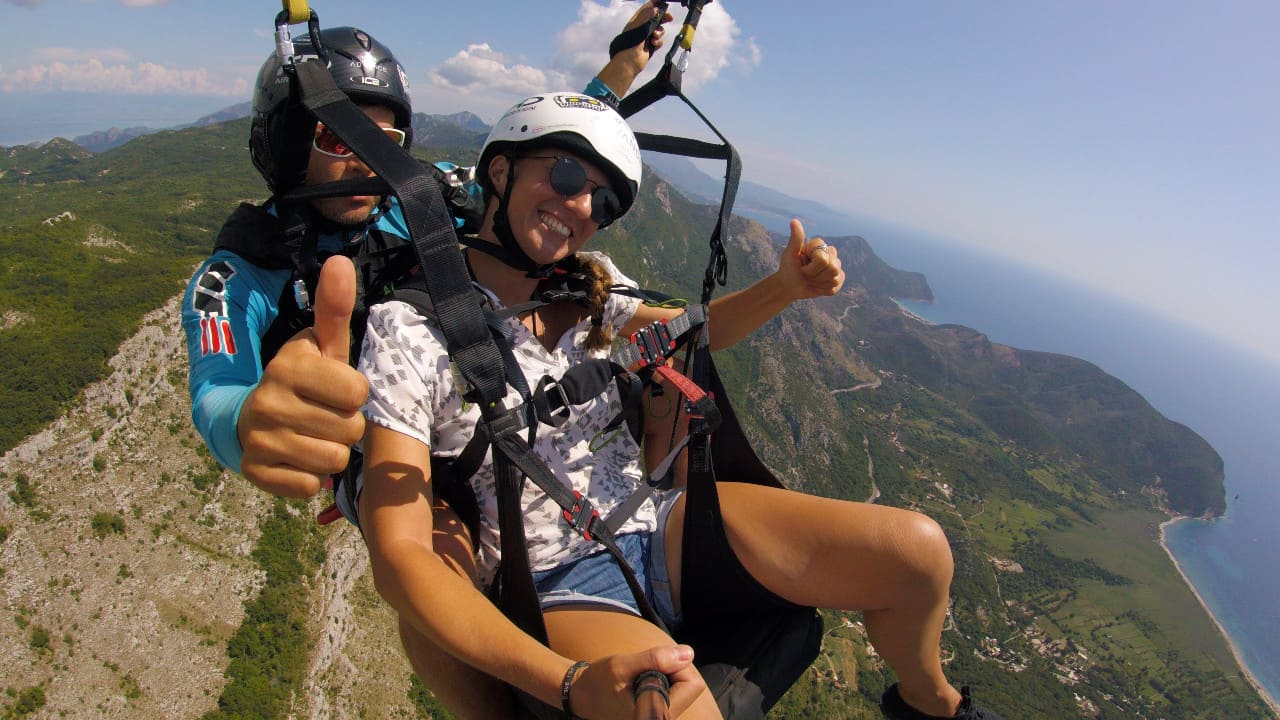 Let Petrovac's charm lift you into an adventure you'll never forget!
---
Take off from a height of 700 meters.
Possible climb up to 1200 meters above sea level.
The duration of the flight, depending on weather conditions, is up to 20 minutes.
The price
The donation price with a discount.

Transfer from the pick-up point in Petrovac included.
High-resolution video and photo, download link included!
Video from GoPro immediately with you, SD card included - 10€