Montenegro is a magical country, literally strewn with historical sights. This is a fabulous corner of the earth that boasts beautiful nature, panoramic views, and unspoiled beaches. And one of the most popular resorts is Bečići.
A modern resort with excellent infrastructure
Bečići is a small resort village a few kilometers from the center of Budva. Sandy beach stretches for several kilometers and its well-developed infrastructure - is the key factor that attracts a large number of tourists. Cozy restaurants and cafes with exquisite cuisine, shops with beautiful clothes, and numerous boutiques with souvenirs will make the rest pleasant and tasty. The resort has all the conditions for travelers with children and those who prefer to engage in active sports.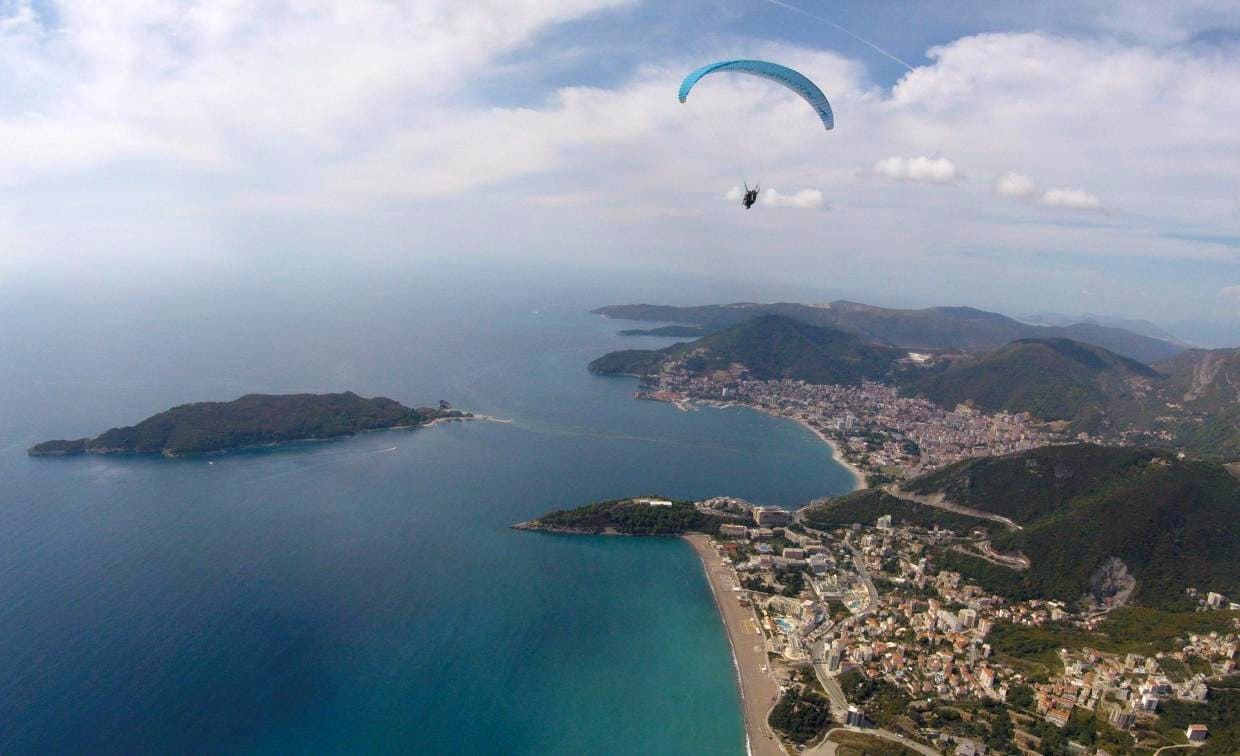 Historical sights
Bečići is not reaching only in natural beauty (local beaches and magnificent nature fascinate with unsurpassed charm) but also worth historical monuments of architecture, among which the most popular are:
Church of the Holy Apostle Thomas;
Venetian fortress Castello which houses a museum of Roman mosaics;
a church on the island of Holy Week;
a tunnel connecting Bečići and Budva.
Once in Bechichi it is recommended to visit the water park, visit the fashion store "Mystic" and enjoy delicious dishes at the Dom Atlantic Restaurant. However, Becici is full of cozy restaurants where you can eat and enjoy the delicious dishes of local and European cuisine.
The resort village itself is a real open-air museum of architecture. The old houses decorated with orange tiles create the impression of a picture skillfully painted by a talented artist. From a bird's eye view, impressions of the town remain unforgettable!
Fans of outdoor activities will discover many interesting things. In addition to exciting excursions, it is strongly recommended to go on an air trip. Paragliding in tandem with an instructor - the opportunity to enjoy the beauty of Montenegro to the full! Earth route does not reveal the entire charm of the country as it is proposed to see from the sky!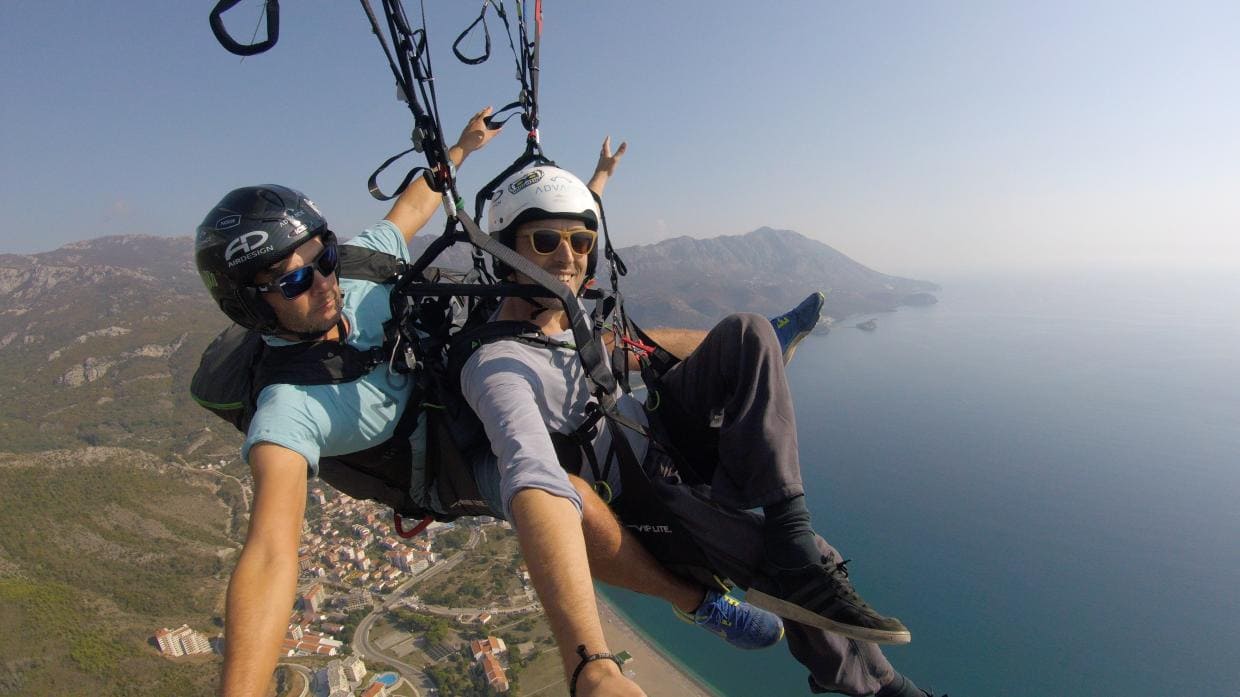 The benefits of choosing a paragliding flight with an instructor
It is accessible, safe, and impressive.
Everyone from 3 y.o. can find himself in the arms of the sky. Special training is not required, it is not necessary to have a good physical shape.
It is comfortable. You can not worry that the flow of air will carry away. An experienced instructor will do everything at the highest level, you will only have to fill with vivid impressions and enjoy the amazing beauty of Montenegro.
Feature: you can see all the historical and cultural attractions in one flight. The take-off point is the peak of the Brajići mountain massif at an altitude of 760 m above sea level offers panoramic views of the picturesque Budva Riviera.
A gentle breeze picks you up like a feather, after which you will go on an exciting air trip, the impressions of which will warm for at least a year until your next visit to Bečići.