Paragliding interested me last summer. This is a fairly young sport and a great option for outdoor activity holidays quickly gaining popularity around the world.
Its essence lies in the fact that a person makes a flight on a paraglider, which is a specialized parachute, made in the form of a wing. Vivid emotions and an adrenaline rush are provided to each participant.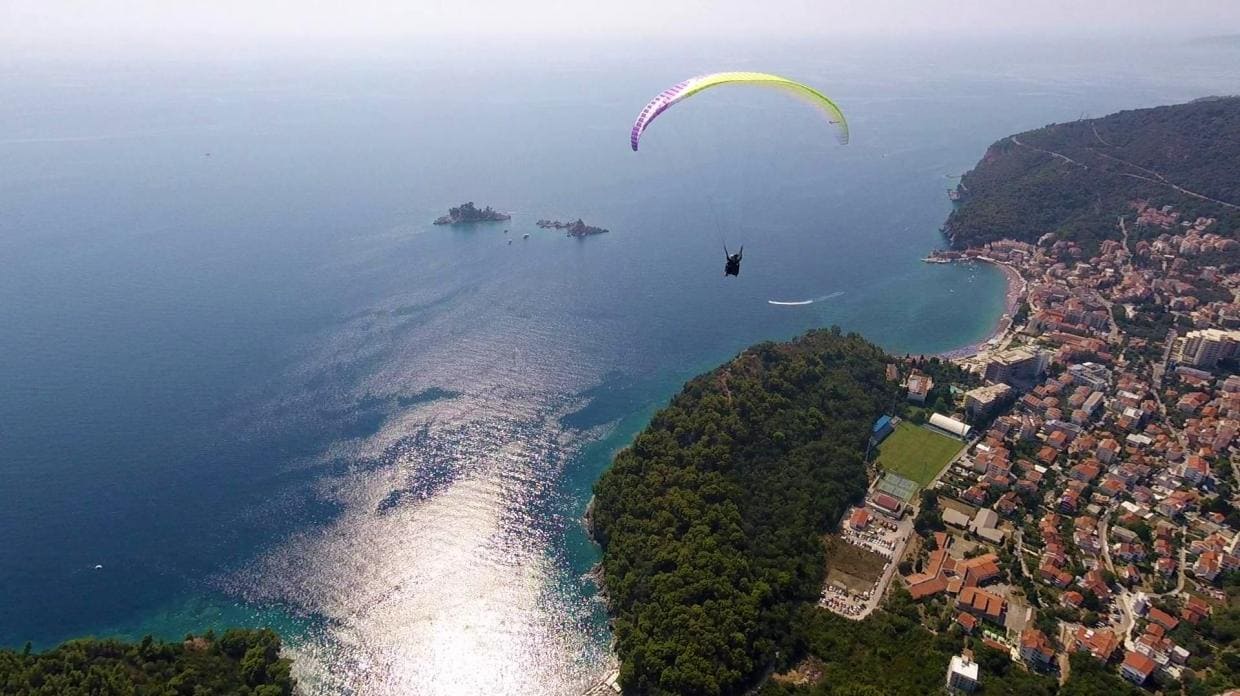 Such outdoor activities have many advantages. It is very easy to master the glider. Beginners can immediately fly together with an experienced accompanying instructor. The paraglider easily fits into a tourist backpack and weighs about 5 kilograms, so every man, woman, and even teenager can wear and use it. Paragliding instantly unfolds. You can start with it from any convenient position. On landing, it packs easily and quickly.
Where to go paragliding
I was interested in Montenegro. This is a very beautiful country with picturesque mountain areas. Here there are ideal opportunities for paragliding over colorful panoramas. Mountain slopes and majestic canyons, sea bays, endless plains, and lakes - all this allows you to recharge incredible emotions.
Paragliding is well developed in this country. In Montenegro, there are a sufficient number of tourist sports clubs that offer their clients, extremals, and paragliding. Usually, their prices range from 75-150 euros (with the involvement of an instructor). Only a pilot with sufficient experience can fly on his own. In order to make a final decision, I decided to read the reviews of tourists about paragliding in Montenegro.
Opinions and impressions about paragliding in Montenegro
I looked at many reviews of tourists with paragliding. They flew to the zone of the city of Budva, the village of Petrovac, and other places in the country. What passengers paraglider noted in the first place? Most of the reviews speak of the high professionalism of the instructors who supervise the flight and control the activities of tourists. They, in the opinion of extremes flying with a paraglider, are distinguished by real professionalism, love for their profession, competent guidance, and are able to give tremendous positive feelings from flying.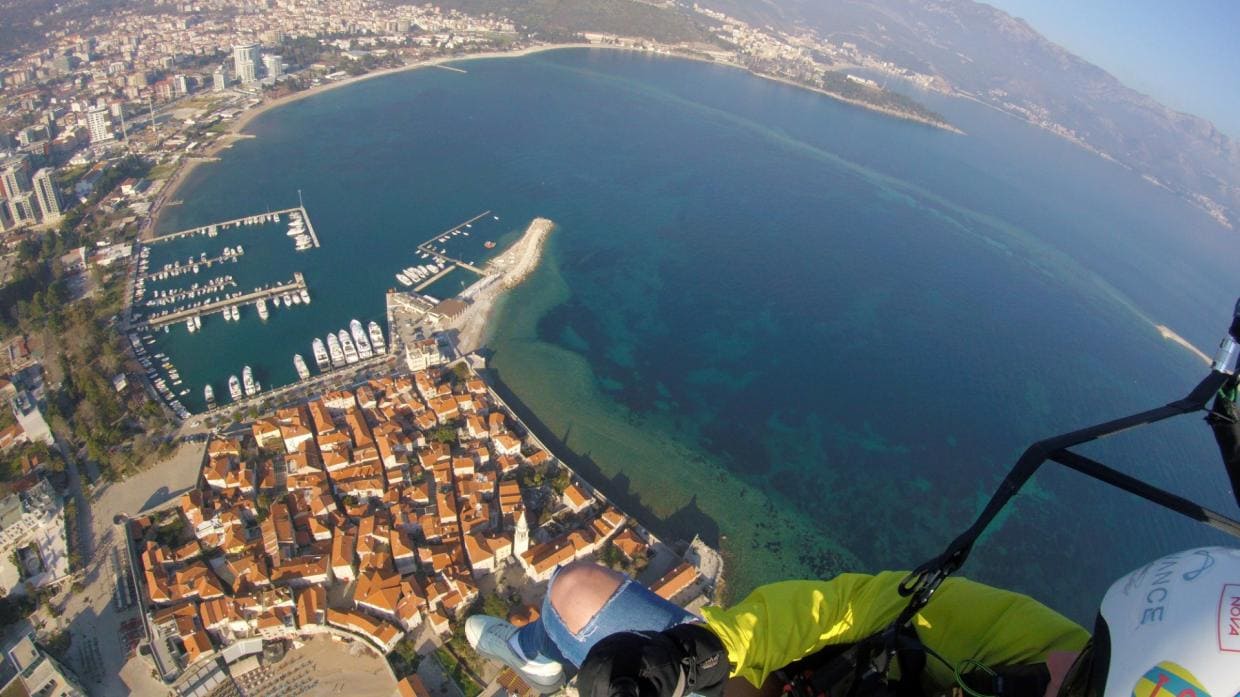 Also, many pilots share their emotions about the incredibly picturesque panoramas opening to them at an altitude of a thousand or a few hundred meters in Budva, Petrovac, the Bay of Kotor, and other places. They express admiration for the beauty of the surrounding landscapes and the nature of Montenegro, which leaves an indelible impression.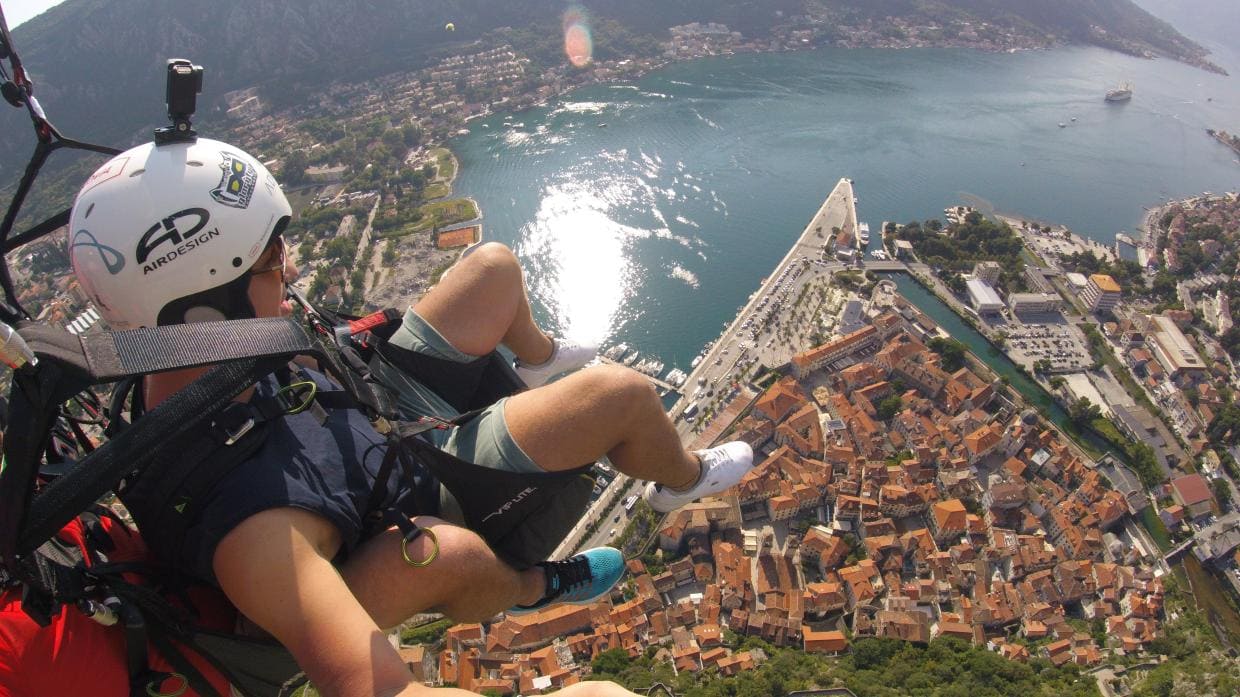 Many tourists talk about their feelings about the flight. Most are just breathtaking from soaring in the airflow over the mountain landscapes, the sea coast, and colorful plains. Beginners say that the most important thing is to scrupulously carry out the commands of their instructor, and then the flight will be beautiful and without any problems, and bright emotions and a powerful adrenaline rush will give euphoria and charge positive for a long time. Some pilots were scary, but this negative feeling was completely absorbed by the positive sensations from planning on a wing.
After reading the comments and feedback, I got excited about the idea of ​​a trip to Montenegro with mandatory paragliding in Budva, Petrovac, and Kotor.