Flying Adventures in Budva Montenegro
Choose and book your option to participate in a paragliding tandem demonstration.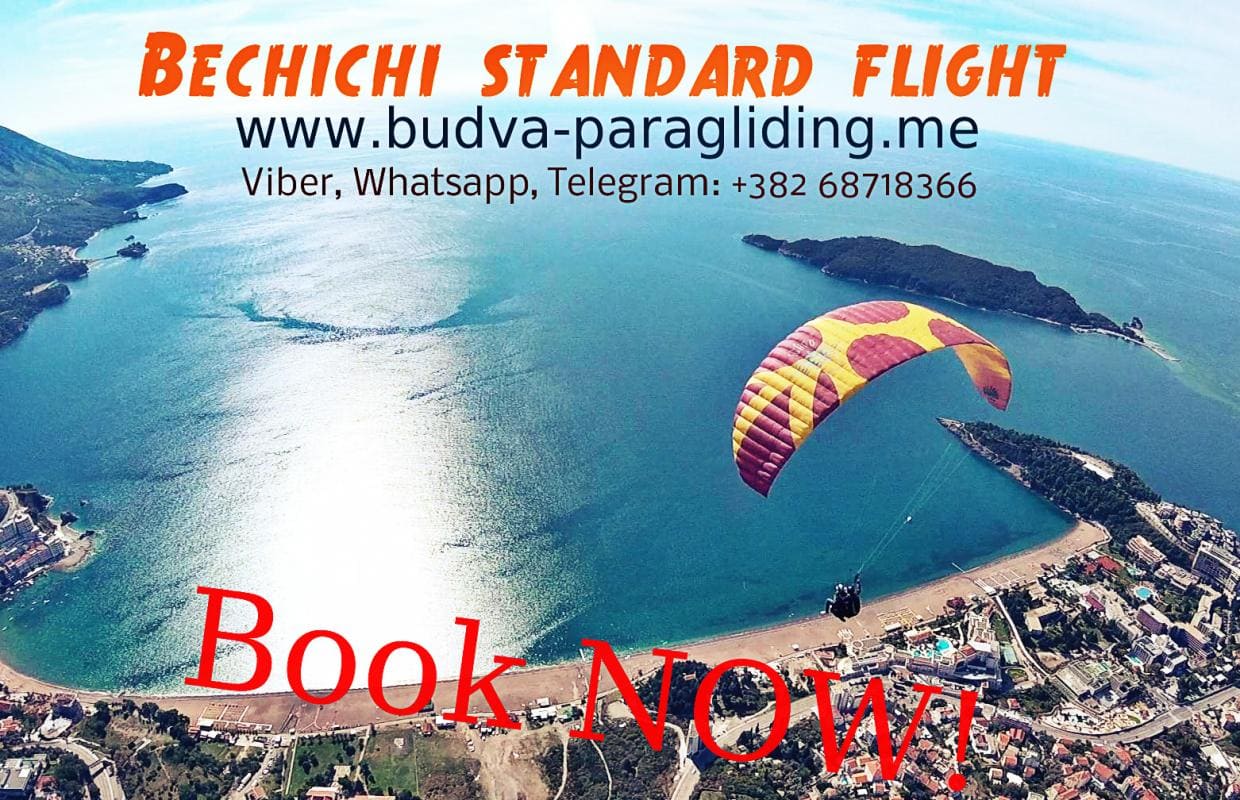 Bechichi standard flight
Here in Bechichi is the most popular place on the Adriatic coast for paragliding, where you have a great opportunity to make a terrific paragliding in tandem with an instructor.
Gallery standard flying adventure
Take part in an demonstration of tandem paragliding in Bečići
On the day of the flight, at the agreed time will meet with the instructor and on the car you will be delivered to the top of the Brajiči mountain range, to the launch place where the paragliding start at an altitude of 760 meters above sea level. The instructor will prepare the equipment and shortly before the flight will instruct you about the necessary actions at the time of launch, flight and landing. After that, at the command of the instructor, you will need to take several vigorous steps towards the wind, takeoff will take place and you will experience an exciting flight.
Possible thermal rise in flight up to 1200m.
The landing will take place at a special landing site near the beach in Bečići-Rafailovići.
The duration of the flight, depending on the weather conditions, is up to 20 minutes. The whole event takes 60 minutes.
Donution price: 65€
The price also includes a transfer from the pickup point in Budva city and high resolution GoPro video service.
Link of video download free!
Video take away (new SD card 16G included) - 10€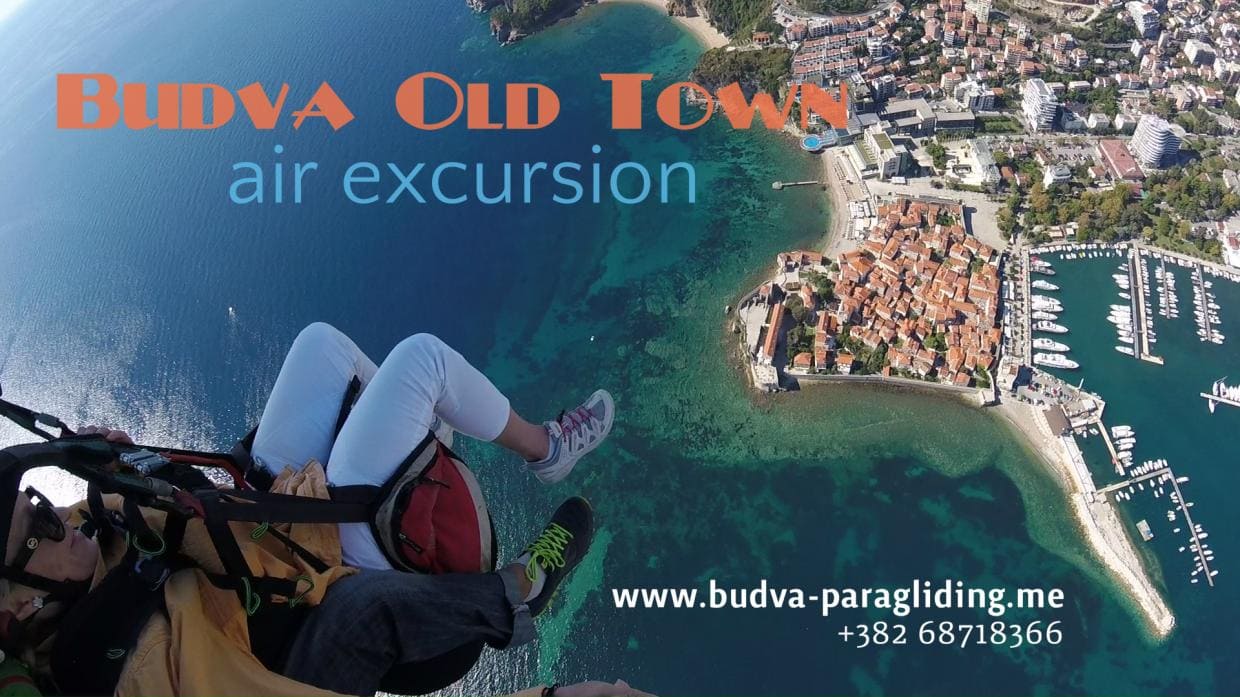 Budva Old Town - Air excursion
Amazing and beautiful Budva Montenegro. To see the Old Town and the entire Budva Riviera from a bird's eye view. Do an incredible paragliding together with us and get an unforgettable experience!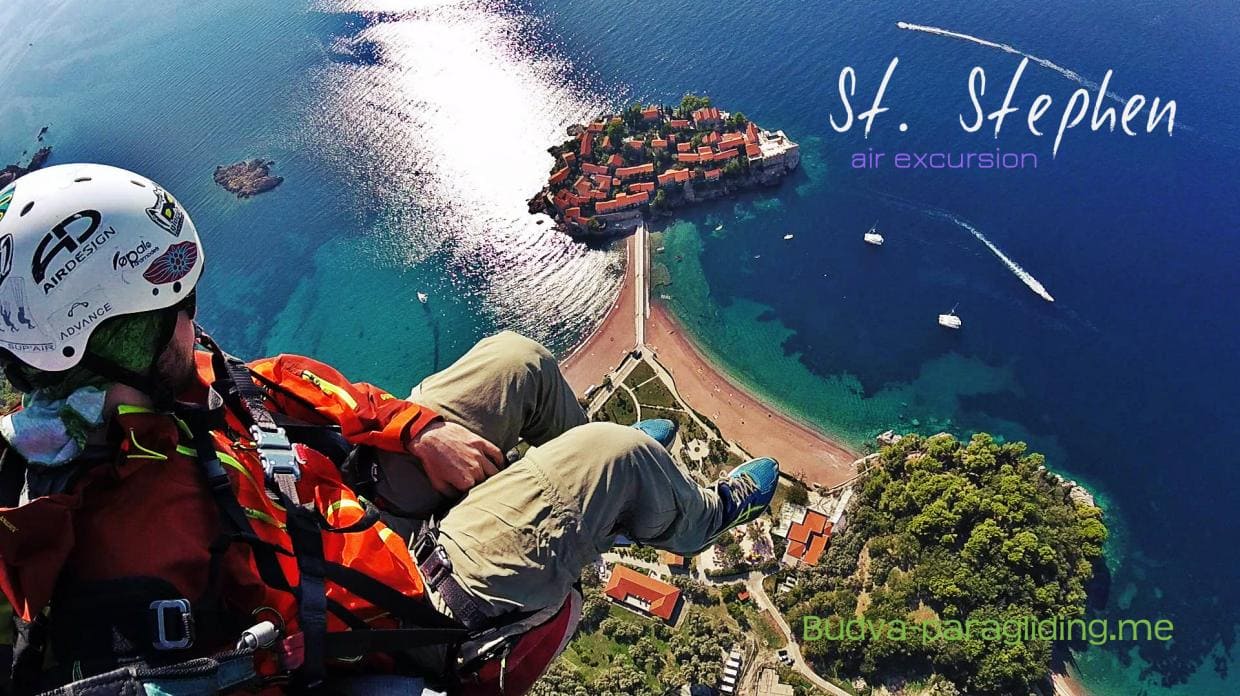 Sveti Stefan - Air excursion
Sveti Stefan is a popular Montenegrin resort attracting tourists from all over the world. It is located on the Adriatic coast in the famous Budva Riviera.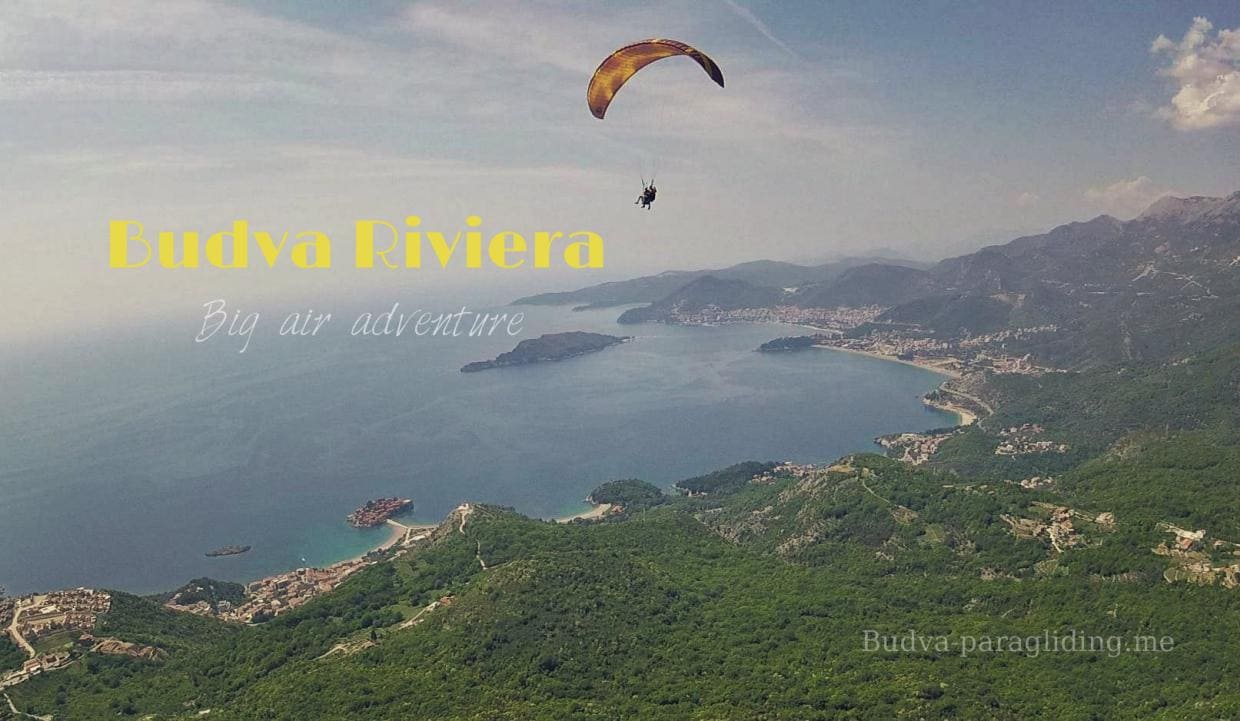 Budva Riviera - Big air adventure
We present the best outdoor activity offer in Montenegro! And invite you to make an exclusive tandem paragliding on the route Brajichi - Sveti Stefan - Bechichi, to admire the flight in the incredibly beautiful landscape of the majestic mountains and boundless sea.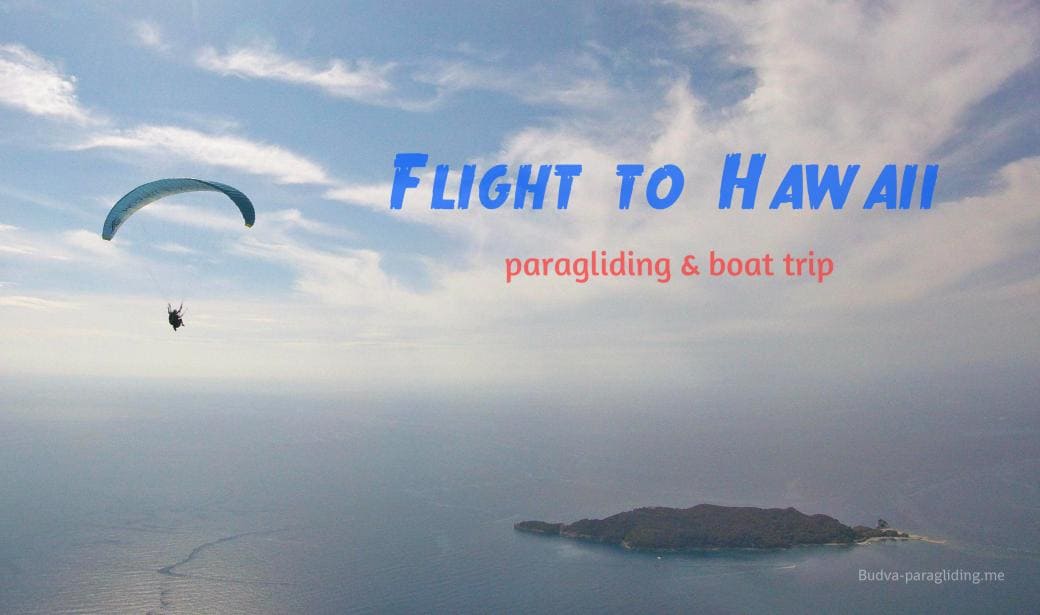 Flight to Hawaii - paragliding & boat trip
Represent a unique paragliding adventure offer for the realization of the best outdoor activity holiday in Montenegro.