Flying adventures in Budva Montenegro
Choose and book your option to participate in a paragliding tandem demonstration.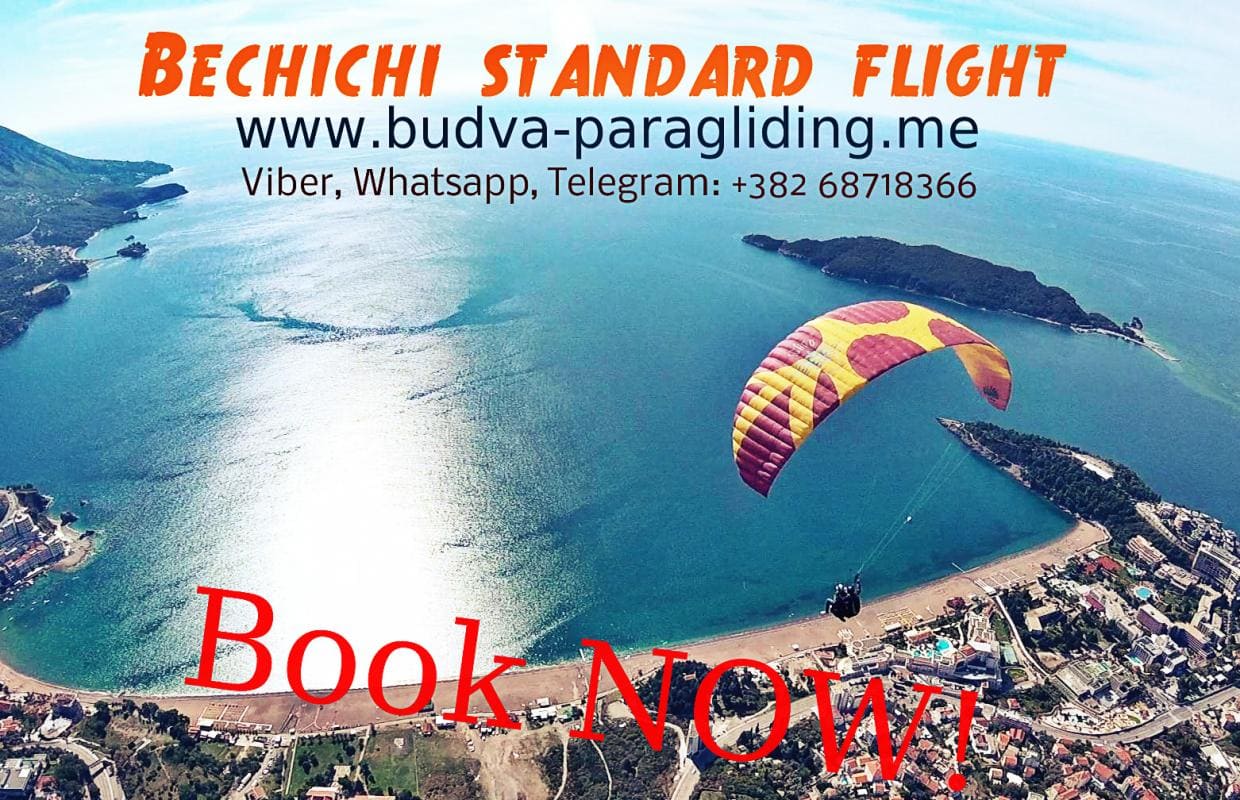 Bechichi standard flight
Here in Bechichi is the most popular place on the Adriatic coast for paragliding, where you have a great opportunity to make terrific paragliding in tandem with an instructor.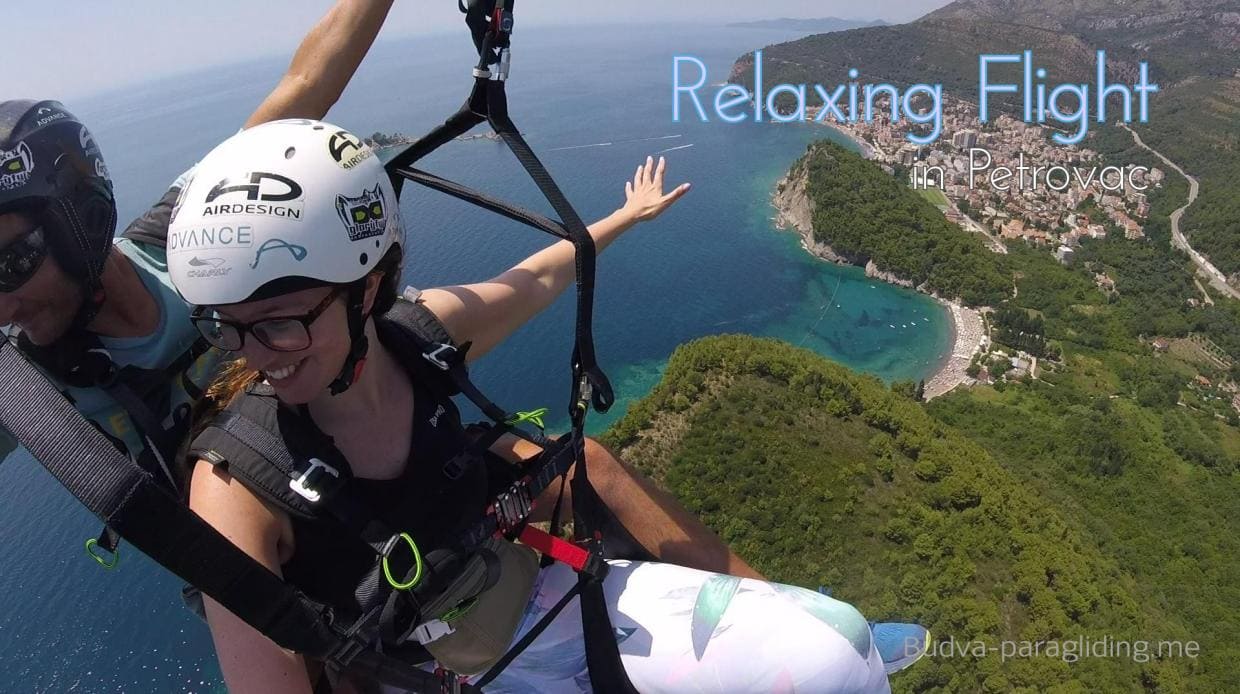 Relaxing flight in Petrovac
Tired of the city rush? Would you like to plunge into a sense of calm and relaxation?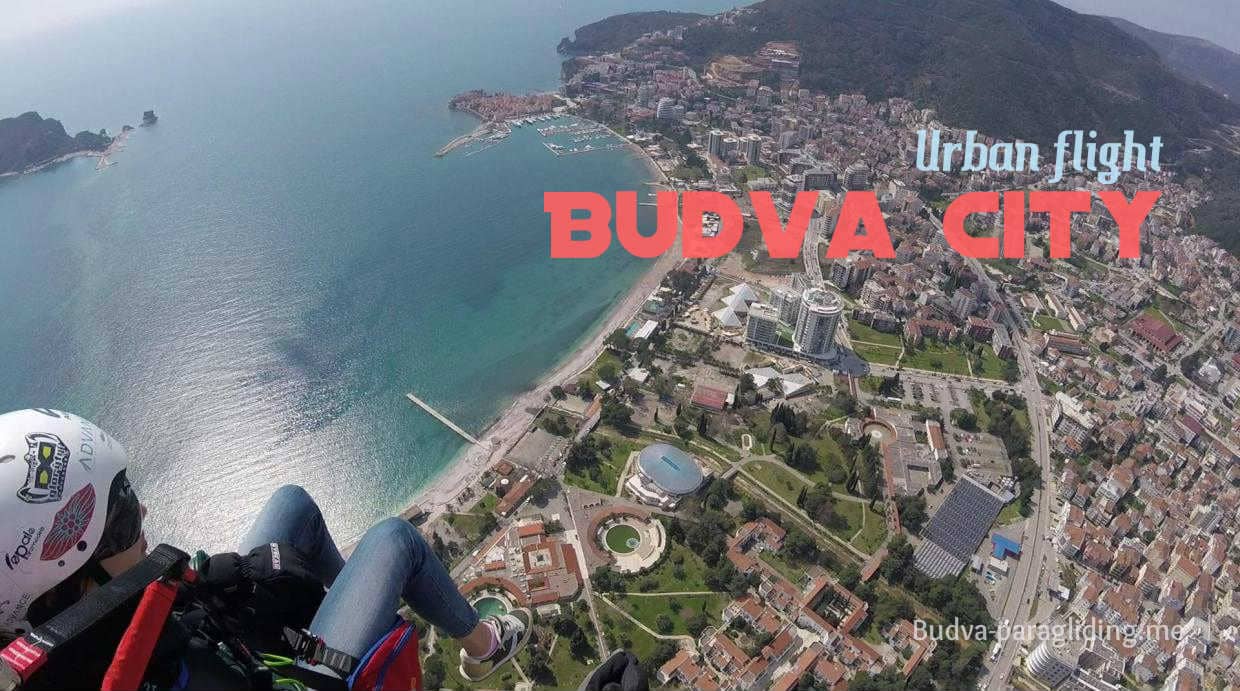 Budva Urban flight
Welcome to Budva, the tourist capital of Montenegro! Take off with us to bird-eye view all the sights Budva city in an unusual perspective and make an exciting flying adventure.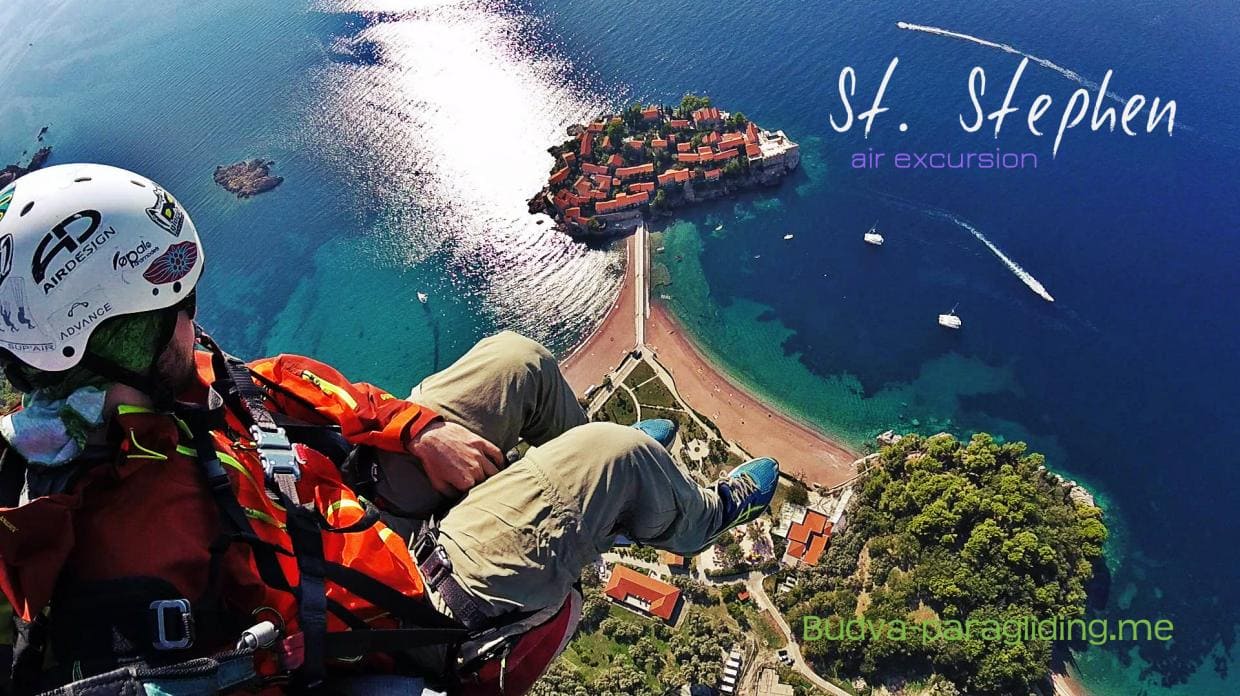 Sveti Stefan - Air excursion
Sveti Stefan is a popular Montenegrin resort attracting tourists from all over the world. It is located on the Adriatic coast in the famous Budva Riviera.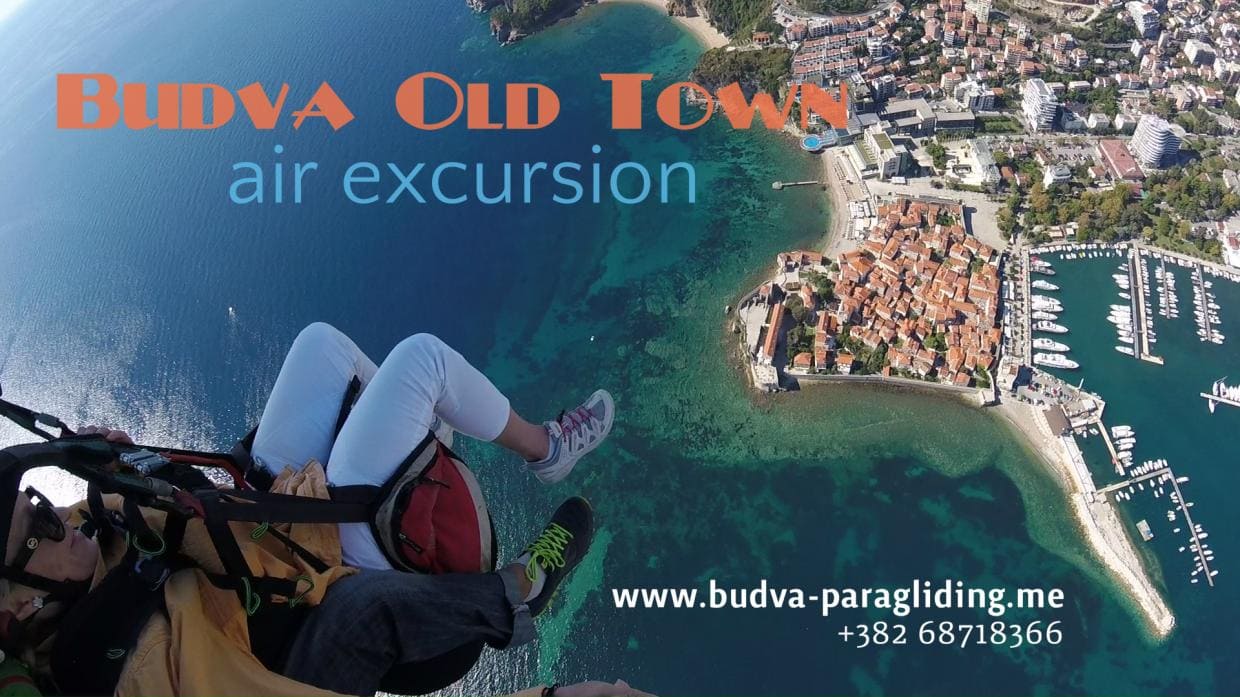 Budva Old Town - Air excursion
Amazing and beautiful Budva Montenegro. To see the Old Town and the entire Budva bay from a bird's eye view. Do an incredible paragliding together with us and get an unforgettable experience!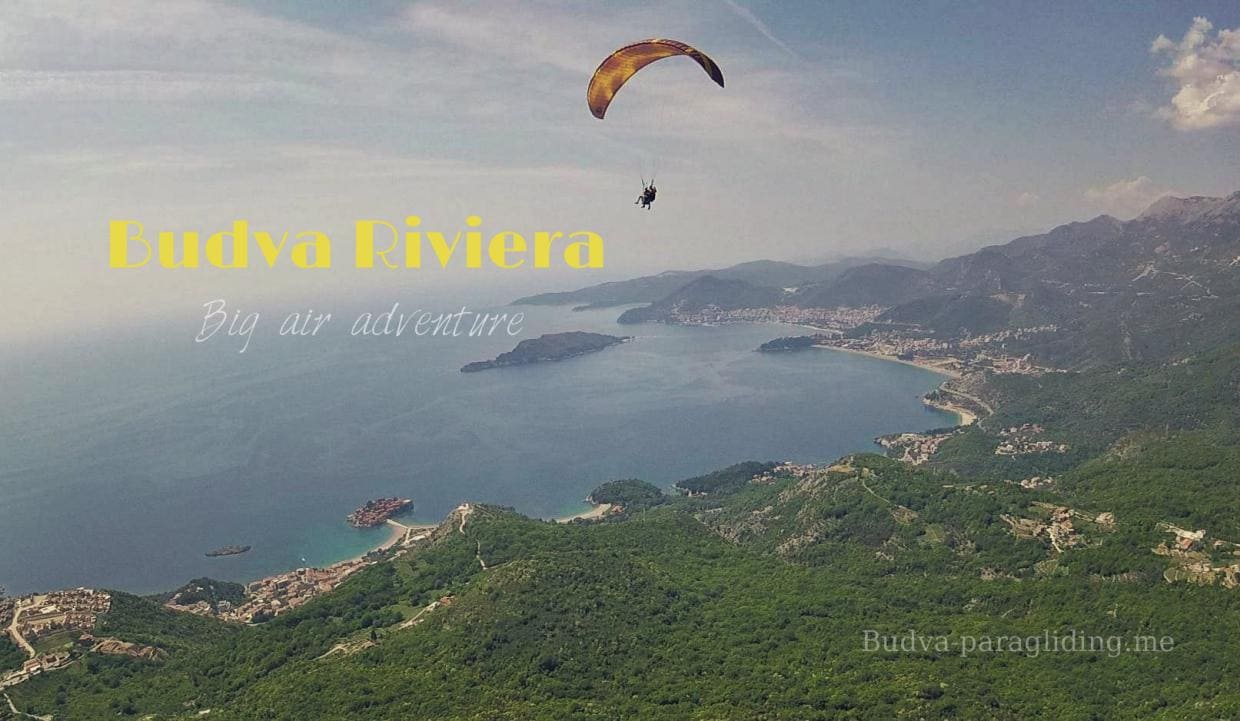 Budva Riviera - Big air adventure
We present the best outdoor activity offer in Montenegro! And invite you to make an exclusive tandem paragliding on the route Brajichi - Sveti Stefan - Bechichi, to admire the flight in the incredibly beautiful landscape of the majestic mountains and boundless sea.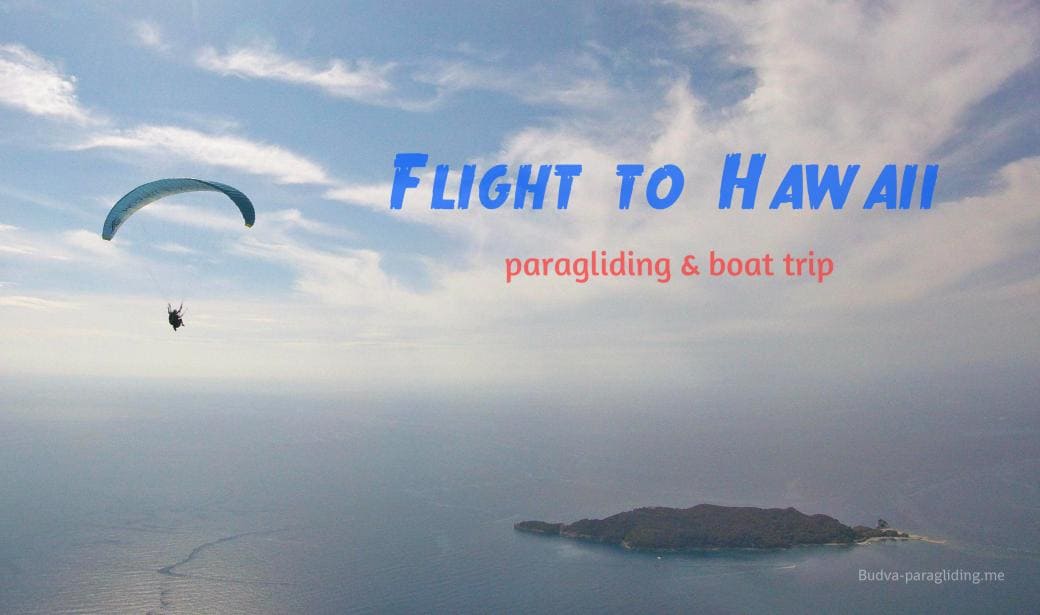 Flight to Hawaii - paragliding & boat trip
Represent a unique paragliding adventure offer for the realization of the best outdoor activity holiday in Montenegro.