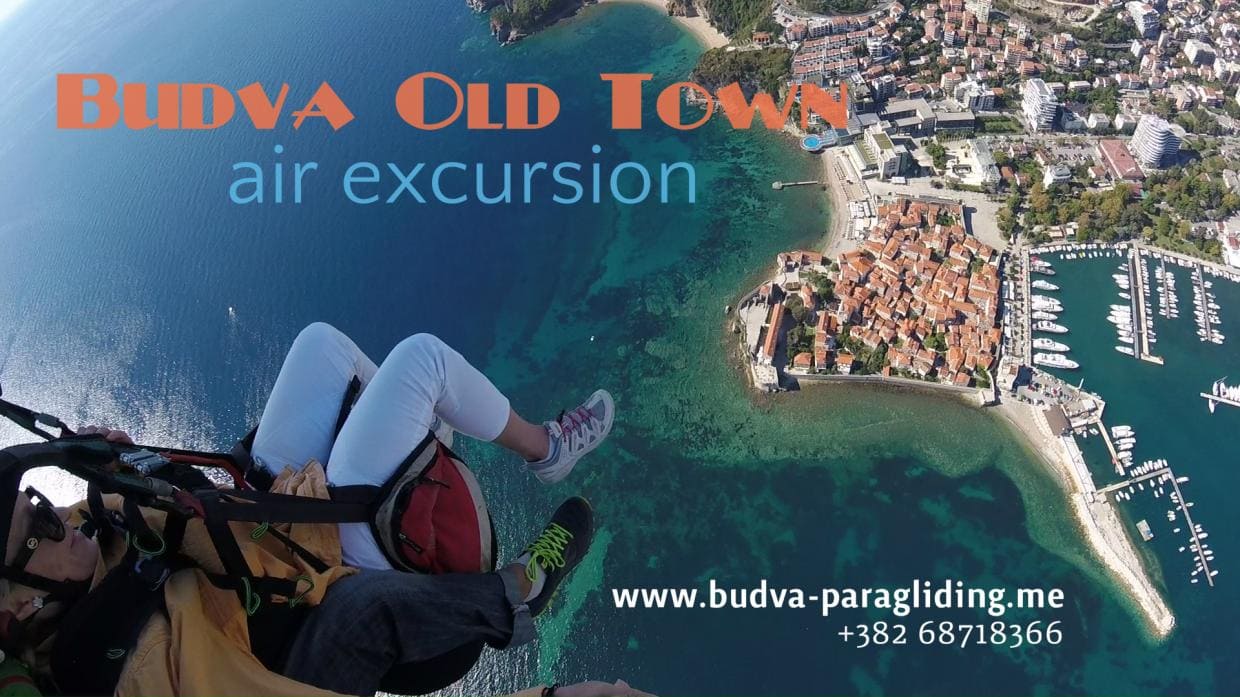 Tandem paragliding demonstration over Budva
Budva Old Town - Air excursion
Amazing and beautiful Budva Montenegro. To see the Old Town and the entire Budva Riviera from a bird's eye view. Do an incredible paragliding together with us and get an unforgettable experience!
Gallery air excursion - Budva old town
In this delightful flight, we take off to a height of 1200 m. above sea level from where a stunning view opens up to the entire Budva Riviera. And we will fly like birds a distance of about 10 km. The duration of the aerial excursion is up to 20 min. Landing on the beach of Budva city.
The whole standart event lasts 60-70 minutes.
Donution price: 85€
Link of video - download free!
Video take away (card reader with SD 32Gb included) - 15€